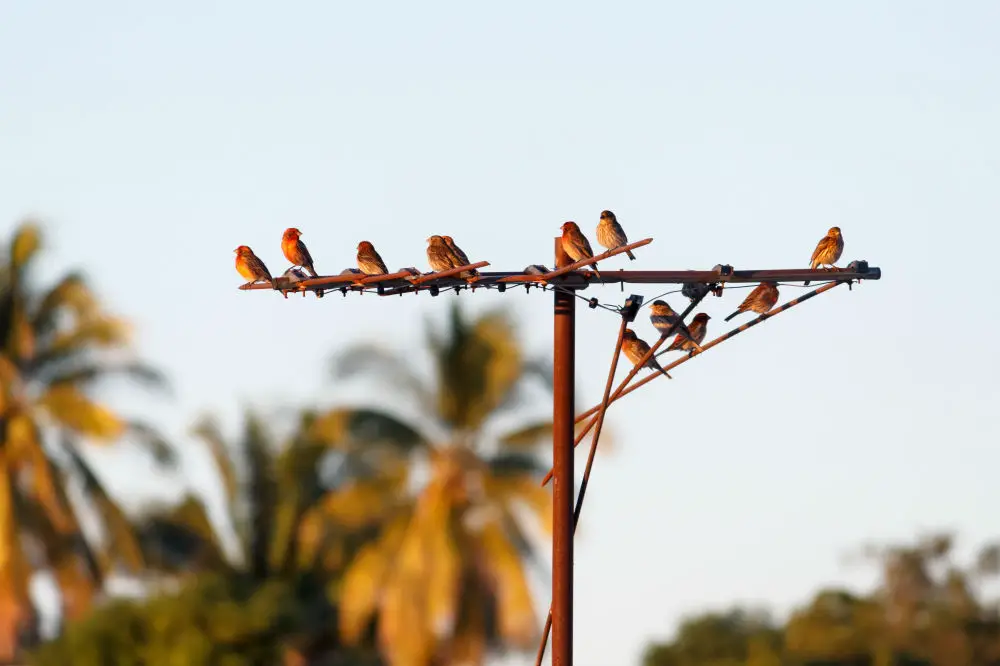 One of the most in-demand antennas on the market happens to be 1byone's Amplified Outdoor Digital HDTV Antenna, and for good reason. This small, sturdy piece of hardware boasts an effective range of 85-100 miles and receives both UHF and VHF signals. It's relatively easy to set up and get going — you unfold the VHF elements and then fix the antenna to the included J mount, before attaching the cable.
The company takes pride in its cutting-edge brands and advanced signal reception technology. But one of the biggest draws to this antenna is its price and what you get for it (such as longer range, types of channels, etc.).
Read on to find out why I like this antenna so much and believe you should have a closer look.
What's Included?

This antenna is one of the few that comes with a J mount pole, which means you don't need to buy a separate antenna mast. The J mount is rugged and adjustable: once mounted to the top or the side of a house, it can accommodate a variety of different angles. The J mount is coated in black for better weatherproofing.
The small size and ease of assembly of the antenna makes it easier to set up and change its location around the house to get a better signal.
The antenna also has a high-gain, low-noise preamplifier. This is good news if you need to capture long-range signals or are installing it in the attic.
On the other hand, if you live in or just outside a city that's relatively close to transmission towers (i.e., less than 10 miles away), you might test reception by not initially plugging in the antenna (thereby not using the preamplifier) to see whether you get good reception.
If your antenna coaxial is longer than 50 feet, the preamplifier will probably compensate for signal loss along the cable.
Speaking of coaxial cables, the antenna doesn't come with one and I recommend purchasing an RG6 tri- or quad-shielded cable. RG6 cables are more modern than RG59 types (which you'll sometimes find in legacy satellite TV or cable installations), and feature better shielding from interference, along with a larger conductor to up your signal quality.
Keep in mind you'll probably end up using multiple segments of coaxials when you ground your antenna via grounding block or lightning arrestor, or when using a splitter to hook up several televisions.
Channel and Frequency Types
This Amplified HDTV Antenna can pick up OTA broadcasts in full HD (1080p), as well as 3D channels. It's also Ultra HD 4K ready and receives UHF and high and low VHF signals. The antenna also receives Dolby 5.1 Surround Sound encoding, which, when combined with uncompressed full HD images, provides a quality television experience.
Reception Range
The antenna box states a reception range of 85 miles. Keep in mind that the effective range of your antenna may be different than the nominal range, as it's greatly dependent on your surrounding geography, possible signal interference due to multipath distortions (e.g., signal reflections off of buildings), and other factors.
All in all, it's realistic to expect a shorter effective range than that stated on the box — personally I halve the antenna's range and make sure all the towers in my tvfool.com signal report are within this halved range; if not, I go for a bigger antenna.
Reception from Different Towers
The antenna is unidirectional and line of sight so you'll need to point it in the direction of the closest transmission tower to get channels.
In many instances, towers are built together in a group so they can be received via a single unidirectional antenna like this one. Other times, the towers may be located in geographically different areas, and thus separated by more than 90 degrees.
In such cases you might consider either using a different kind of antenna (e.g., multi- or omnidirectional) for a wider reception beam, or purchasing an additional unidirectional antenna to point at the separate tower. You might stack and connect these two antennas with a signal combiner such as the Channel Plus 2532 Two-Way Splitter/Combiner.
Connecting to Several TVs
Since the antenna's built-in preamplifier boosts signal along the coaxial, it's probably sufficient to support signal loss entailed by adding a splitter for multiple TVs.
In this case, do a comparison between feeding signal to one TV, and then attaching the splitter and other televisions. 
If it seems you're getting less channels with the splitter attached, you might consider adding a distribution amplifier.
Verdict
The 1byone Digital Amplified HDTV antenna is one of the firm's flagship products. 1byone is known not only for its reliable products and technology; it has a reputation for offering great support and an extended warranty period longer than industry averages. Customer feedback on this antenna is overwhelmingly positive.
You should check out this antenna if you want to watch a variety of UHF and VHF channels in uncompressed HD, ultra HD, and 3D. Its simple design and preassembly both contribute to minimal time for set up and installation.
Specs
Design
| | |
| --- | --- |
| | |
| Coaxial cable length (feet) | |
| Dimensions in inches (H x W x L) | |
| | |
Reception
| | |
| --- | --- |
| | |
| | 3D, Full HD (1080p), Ultra HD 4K |
| | |