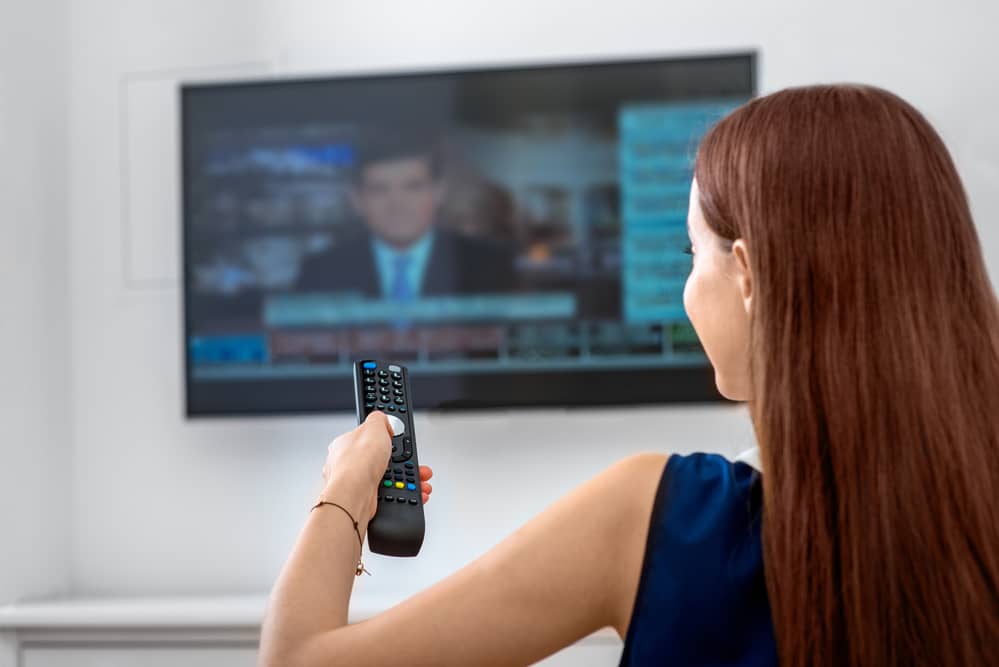 *As an Amazon Associate we may earn from qualifying purchases when you buy through links on our site.
In the crazy times we're living in, new shows and movies come out every day on dozens of different platforms, resulting in traditional ways of entertainment becoming obsolete. Everyone prefers to "Netflix & chill" rather than going out for a midnight show in the local theaters. 
The amounts you have to pay to watch content the "old school" way has never been higher. Basic cable packages hover around the $40 mark, and if you want to watch a movie, tickets cost somewhere between $7-$12.
No one wants to pay such a hefty amount for a limited number of shows and movies. This reason contributes heavily to the rise of streaming services. 
With an unlimited number of shows and movies from any genre imaginable, they're also relatively cheaper. So, if you want access to a broad range of entertainment options for cheap, getting a Roku is the right way to go.
What is a Roku?
Roku is an American company that offers a line of digital media players. The devices offer access to streaming media content from various online services. 
Roku was released in 2008, and at that time, the only streaming service available was Netflix. Since then, the industry of internet TV streaming has enjoyed widespread evolution. 
There is very little content available on cable that you can't stream with a Roku and watch on your TV. It makes you wonder how much longer cable TV will be around. 
Roku allows you to watch various premium streaming services on a single platform. There's over 4000 free and paid cable channels and you can customize it however you like.
There are 150000+ movies and shows to choose from. Roku devices also come with excellent parental controls.
Services Provided
What customers like the most about Roku, such as the Roku Premiere shown below, is that it supplies an excellent, easy-to-use interface regardless of which model you get. 
Roku is easy to set up and use, which is great if you're a non-tech-savvy person like most of us. If you're worried about the planet or simply your electricity bill, the great news is that Roku doesn't consume much electricity.
A Roku takes only as much electricity as a night lamp would. 
If you think about it, you get entertained while saving the planet. How awesome is that? 
There are no additional charges incurred after buying a Roku, like monthly or annual subscription bills. The only price you'll pay is for the streaming platforms you have subscribed to, like Netflix, Amazon Prime Video, and more.
Can I Use a Roku with an Older Television?
As I mentioned earlier, Roku is easy to connect and use. 
No matter whether you have a newer TV or an older LCD (or even a CRT!), you'll be able to connect a Roku to it. There isn't a clear-cut answer about which Roku model is best for you.
Here's a table you can use to figure out which Roku model you should buy:
| Roku | RCA | HDMI |
| --- | --- | --- |
| Roku LT | Yes | Yes |
| Roku 1 | Yes | Yes |
| Roku 2 | Yes | Yes |
| Roku 3 | Yes | Yes |
| Roku HD | Yes | Yes |
| Roku 2 HD | Yes | Yes |
| Roku 2 XD | Yes | Yes |
Every Roku model works with both old and new TVs, so you can buy whichever is in your budget.
How to Connect a Roku to Your TV?
You'll have two basic options for connecting your Roku to your TV. The first option is to use an HDMI cable.
All Roku models have this connection option, which allows you to stream HD content that the Roku is capable of producing.
Steps
Plug the Roku into your TV's HDMI port. The HDMI port can be found on the back of your TV. If your TV doesn't have an HDMI port, you can use the USB port (if the Roku device has a USB plug). This option is most probably not compatible with an older TV. 
Note the HDMI port number in which you've plugged in the Roku. This will tell you which HDMI you can use Roku on.
Attach the Roku to a power source. Both the Roku player and the Roku stick require a connection to a separate power source.
Switch on the Roku's input. Turn on your television, then press the Input, Video, or source button on the remote and select the HDMI slot into which the Roku is inserted. This should open Roku's setup screen.
This video shows how to connect the Roku Express to your TV.
Connecting with RCA Cables
The second option is to use RCA cables (you know, those old red, yellow, and white cables). Unfortunately, not every Roku has this connection option. Therefore, you'll be limited to streaming content at 480p resolution. 
The Roku will downscale HD content, so you'll be able to stream anything from Netflix and Amazon Prime on any TV. The steps to connect are going to be just slightly different from the HDMI step. 
Just connect the Roku to an RCA cable and join the three different colored cables (red, yellow, and white) to the respective ports and follow the rest of the steps.
Switch to the correct source on your TV, and the Roku setup screen will appear. Don't forget to connect the Roku to a power outlet, which is the most crucial step.
Cost?
Roku, for the most part, is aggressively priced when compared to its rivals. Usually much cheaper in comparison to its closest equivalent. 
The cost of a device depends of course on the model you choose.
Conclusion
Remember to check which inputs your TV supports (HDMI, USB, RCA?) and keep these in mind so you don't have to run around looking for it at the last minute.
A Roku will give your Smart TV access to thousands of shows and movies.