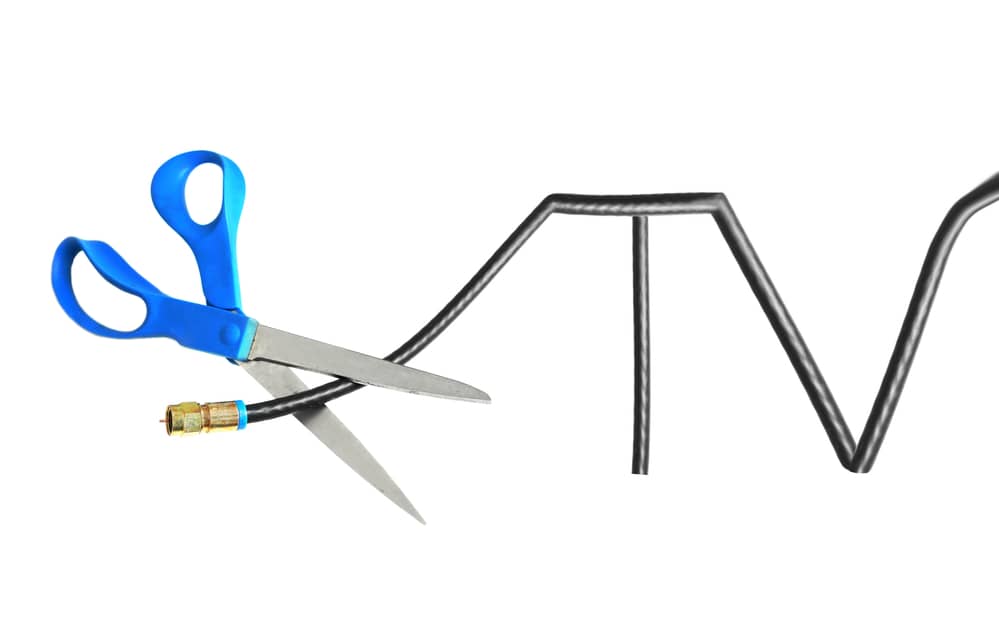 *As an Amazon Associate we may earn from qualifying purchases when you buy through links on our site.
As an industry, it's hard to get more bad press than cable TV. Consumers dislike it because it's expensive, confusing, and doesn't seem to offer very much value to the average household given the alternative options available to them today.
Even the cable TV industry's own lobbyists don't seem to have any confidence in it as a business model.
"As a business, it is failing," said Matthew Polka, CEO of the American Cable Association (ACA), during a 2017 episode of C-SPAN Communicators. "It is very, very difficult for a cable operator in many cases to even break even on the cable side of the business."
Rising Prices
This failure is most evident in the soaring costs of cable TV bills. Research published earlier this year by DecisionData found that the average household service is now a staggering $217.42 per month, exceeding the average prices of all other utilities.
While part of this figure includes internet connectivity, the fastest-rising portion is the cable or satellite TV side of the bill. Cable operators say their own costs of content, particularly with sports channels and premium shows, as well as paying to rebroadcast, are on the rise, and they're merely passing these high costs on to consumers.
Living Without Cable
It's not surprising, therefore, that many households are deciding that cable TV is an expense they can do without.
Research company eMarketer has estimated that 19.2 percent more households cut their traditional pay TV service in favor of alternatives in 2019, bringing the total of such cord cutters in the U.S. to 40 million.
The trend of saving money by cord cutting, however, is being driven by more than just costs of premium episodes, shows, and movies.
Disadvantages of Cable TV
In addition to high rates, consumers are finding the way these companies deliver TV content to be ineffectual, confusing, and frustrating.
Bundling
One of the reasons cable TV rates are so high is the way cable companies package their plans.
Companies create packages that have a few popular local and cable channels like AMC and ESPN combined with hundreds of useless ones that subscribers may not be interested in.
They package their plans this way to bundle the revenue-producing channels with the channels they'd otherwise be hard-pressed to keep on the air (mostly because few people want to watch them).
It's All in the Legislation
Years ago, the pay TV industry successfully fought off legislation that would have required them to offer channels on an a la carte basis so customers could have the option of paying for only what they watch.
One of the companies' arguments was that it would lead to the death of lower-revenue channels, reducing customers' choice.
Confusing Price Packages
Many firms aren't transparent about how much their cable subscription can truly cost consumers.
In many cases, there are equipment rental charges, taxes, and even hidden fees.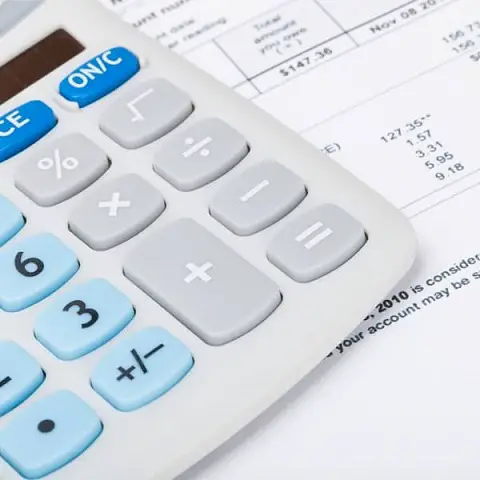 They count on the fact that Americans are too busy to scrutinize their cable bills for savings to find out exactly how much they're paying for their TV packages per month, or if their low initial contract rates have expired and been replaced by far higher rates.
"Sticky" Retention
Consumers who call their cable providers to have their TV service disconnected will often be met with a concerted effort by a "customer retention specialist" who will give recommendations for this or that discount.
Be warned, however, that these discounts are often temporary and short-lived.
Monopolistic behavior
Many regions of the United States have a single cable TV provider, which creates a monopoly.
Monopolies often lead companies to charge more simply because they can, as consumers have less rights and don't have the choice to switch to a different provider.
If they did, companies would have to offer a more competitive fee to win and keep customers.
Poor customer service
Because they have little competition, providers aren't incentivized to assign a large budget to customer support, which can be expensive.
When your customers are captive, you don't need to excel in meeting their needs. Callers to cable companies often find it impossible to get through to a human who can actually help them.
On the rare occasions this happens, it's usually after hours of navigating automated menus, waiting on hold, leaving messages, and being encouraged by robotic recordings to "visit our website."
Privacy
For customers that bundle their cable TV with services over the internet (most people do), there may be some privacy implications.
Internet providers using a stable IP address that doesn't change may lead to increased tracking of online behavior through data mining.
This can even make it easier for hackers to access customers' digital footprints.
If security concerns are paramount to you, you may wish to look for an alternative way to bring internet connectivity and TV viewing into your home.
Ways to Get Local Channels Without Cable
For cable TV subscribers who want to cut the cord, but who are worried about losing access to live local TV, there are many options available.
Most involve only a small fee up front—peanuts compared to the cable TV bill they'll be ridding themselves of.
There are even a few ways to access live local channels entirely for free, but then a local broadcast in one region won't show in another. You'll need to check which local T.V. channels are available in your area, such as local news and broadcast TV networks.
Below, I'll discuss some ways you can watch local TV and help save you money.
Many of these options are reliant on an internet connection however, which means you'll still need to pay for internet access out of your cable box, or seek another method of connectivity, such as cellular hot spots, satellite TV subscription, or fiber optics services.
1. Use a Streaming Service
The simplest way to watch local channels without cable is by using a streaming service (such as YouTube TV, Hulu + Live TV, and Amazon Prime Video) that provides access to local channels.
Examples of ways to get video streaming services include:
A streaming device like Roku or Amazon Fire TV
Gaming consoles
A Smart TV
These services tend to be significantly less expensive than cable television—and often don't require annual contracts.
They also offer the added benefit of flexibility to watch TV and shows from wherever you are.  In the early days of streaming services, the amount of local TV online was scant, if it existed at all.
Today, many of these services are doing a better job at providing local TV channels (such as local news) to their subscribers.
Popular Options
Some of the more popular options for streaming local channels are described below:
FuboTV

FuboTV is a streaming service you can watch on your computer, iPhone, iPad, Android phone and tablet, Roku, Apple TV, Samsung Smart TV, Xbox, Chromecast, and Amazon Fire TV. Most people can use fuboTV to stream ABC, CBS, FOX, and major broadcast networks along with local networks. The service currently offers free trials so you can see if the service suits your television viewing choices.
Hulu + Live TV plan
This is an easy way to watch local channels and shows online. The service is often rated as the best-quality choice by digital entertainment publications. Subscribers can watch live and on-demand TV from more than 60 popular channels, including sports and news.  On the company's web site, you can input your zip code to determine which local channels are available through Hulu + Live TV in your area.
Vidgo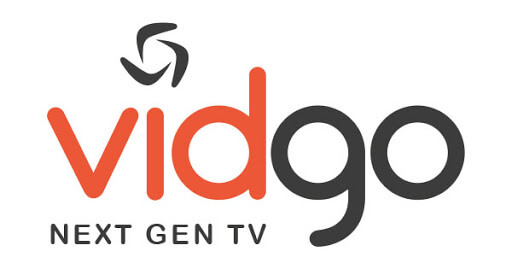 Vidgo is one of the newest entrants to the market, is a live-streaming service with no long-term contract. It's a live TV app that can be installed on streaming devices and allows users to watch sports, local channels, shows, family, and Latino programming.
YouTube TV
The service was rated by CNET as having the best DVR solution and best channel lineup among live TV streaming services, but it's a little more expensive than some others. (Still a lot cheaper than cable TV, however!) YouTube TV offers live TV, on-demand video, and cloud-based DVR from more than 85 local broadcast networks, including live and local sports, local news, and prime time shows.
Sling TV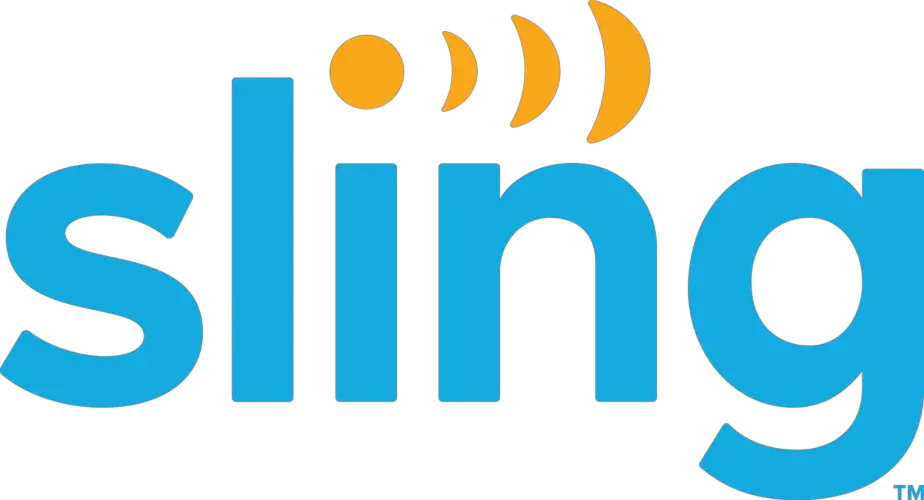 Sling TV local channels: you can watch local channels with Sling TV, depending on your area. Sling Orange and Sling Blue offer local network channels such as the Food Network, HGTV, and ABC, FOX, NBC, CBS (though rather limited programming is offered with these).
2. Look for Local Television Viewing Apps
Many local stations offer mobile apps that allow at least a limited amount of local TV viewing on a smartphone or other mobile devices for free, without the need for a per month subscription.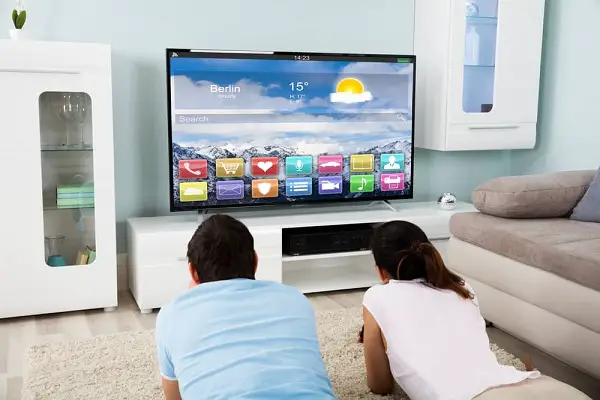 Networks like FOX, CBS, ABC, NBC, and CW offer mobile apps to stream content and watch local TV online.
While this option offers free TV and will save money, full content on demand is not always available, and most viewers will probably find the options too limited to rely on for their main television access.
Content providers generally design these app-based services to be complementary to a viewer's main source of television viewing and not as an alternative.
In some cases, you may also be able to watch local network channels on networks' websites, but once again, what's available is unlikely to be very varied, and you may not be able to watch complete TV shows or live channels.
3. Using an Antenna
Another way to watch local channels inexpensively is with an HD antenna, which offers local channels for free (and directly to your TV). An HDTV antenna is available in a wide variety of designs and sizes.
Indoor Antennas
Indoor antennas are typically smaller: small enough to set on a bookcase, in many cases, or near a window. They can also be sited in your home's attic. Outdoor antennas are usually located atop a mast on your home's roof and can be connected to multiple TVs (which each needs an ATSC-compliant digital tuner).
The right choice of TV antenna for free TV will depend on your home and its location and distance from broadcast towers.
If you live within 20 miles of your local broadcasting station, an indoor antenna will probably work for you. This may be your only option if you're a renter or you live in an apartment building or condominium complex.
Outdoor Antennas
If you're further away from urban areas and thus TV signals are weaker, you may need to install an outdoor over-the-air antenna, on your roof for instance. (Though, even if you're closer to broadcast stations, you may find that an outdoor antenna gets you better reception than an indoor one, plus more channels.)
If you're not sure where the transmission towers are located in your area, RabbitEars.info is an excellent resource that allows you to determine both how far away you are, and how many free local channels you'll get on your TV set, like CBS, PBS shows, the CW, and shows like Modern Family, Young Sheldon, and Grey's Anatomy.
By simply entering your address in the website, you'll receive a Station Result List, which allows you to see which channels you're likely to pick up, and in which direction the antenna should be aimed.
In addition to knowing the distance your residence is from broadcast towers, it's also important to note which direction they're in before you start shopping for an antenna. This information will dictate whether you need a one-way directional antenna or one that is multi- or omnidirectional.
4. Watch Local Channels Using Locast
IMPORTANT: After a court battle Locast has announced it is shutting down.
Locast.org is a not-for-profit service that offers to stream local channels free over the internet (though the service does encourage users to make donations). For instance, you can get networks like CBS, Fox, NBC, etc.
The catch is that the service is only available in certain broadcast markets across the USA, including New York, Chicago, Dallas, Washington DC, Denver, Baltimore, Philadelphia, Atlanta, Phoenix, Houston, Boston, Seattle, and Los Angeles. (You can visit Locast's web site to determine whether it's available in your city.)
Consumers who use Locast can stream free local TV to their television set using a streaming device. Shows on Locast can also be streamed using the Locast smartphone app (also on tablets or computers) or on a laptop via a browser.
Locast is easy to use: viewers sign up to channels online, provide their details (name and email address), and certify that they live in, and are logging on from, one of the select U.S. cities covered by Locast.
Final Thoughts
If you're paying too much per month to watch your local shows on cable TV (and who isn't?), there are a variety of ways to enjoy all types of programming—including local—without the high bills that go along with it.
Whether you use an antenna, a service like YouTube TV, or an app for your favorite streams, there are resources for watching channels without cable.
Depending on your location, your home and your family members' viewing habits, everyone can find a solution that will work well, saving money and still permitting you to watch your local TV.