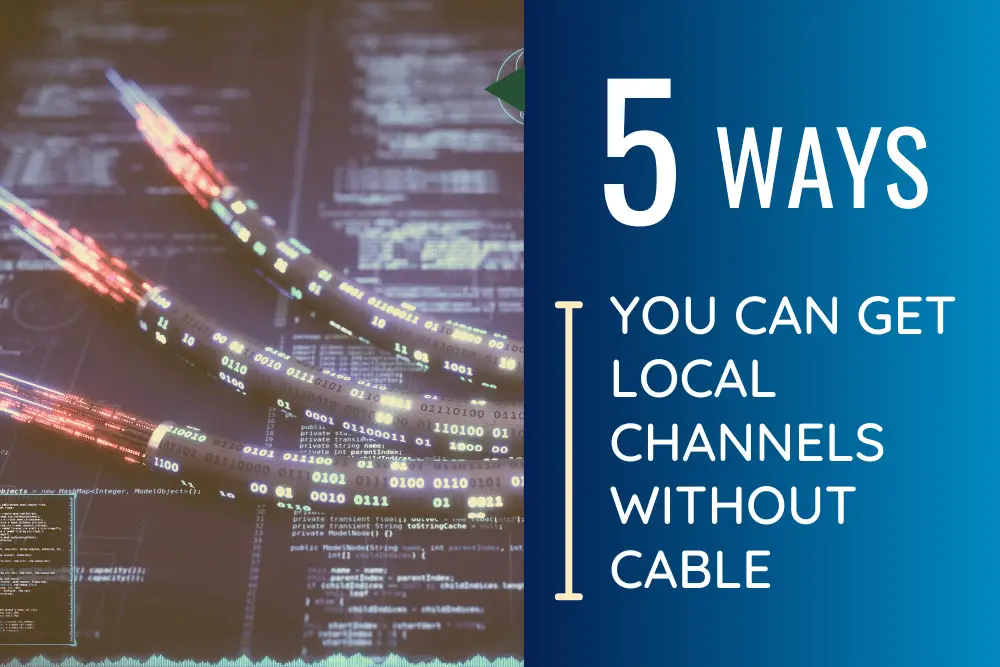 *As an Amazon Associate we may earn from qualifying purchases when you buy through links on our site.
Are you thinking of doing away with traditional cable TV? Or maybe you live in an area that does not have exciting cable company options. There are many reasons why one would want to enjoy local channels like Fox, CBS, and NBC without cable.
The good news is that you can still catch your news or sports, and your kids can still enjoy their TV series, whether on your smart TV, iPhone, or tablet.
In the article below, we have outlined for cord cutters how to get local channels without cable. We will discuss each of them in detail to get a clear picture of your options.
Using an HD Antenna
I would recommend HD antennas to those who want to enjoy that traditional TV experience. They're a one-time investment and affordable, and you'll be surprised by the number of channels you'll get from them. Plus, it's also easy to check whether you live close to a broadcast tower using RabbitEars.info.
Which Type of Antenna
The type of TV antenna you need will be based on where you are and the direction of the TV stations from your home. A directional antenna can serve you well if all the TV stations are in one general direction from your home. This type of antenna receives power from a single direction.
Get a multi-directional antenna if you find that the towers are in multiple locations but generally in the same direction.
But if you find that the towers are in different locations and directions, and happen to be relatively close by (perhaps less than 15 miles away), an omnidirectional antenna can work.
You can also buy a directional antenna that comes with a remote control, like the Vansky Outdoor HD antenna. This allows you to change the direction of the antenna so that faces whichever tower you want to access.
If you're located far from broadcast towers, you may need a powerful antenna that's more for rural areas. But if you're anywhere in the range of 20 miles of broadcast stations, even something less powerful can still serve you well.
Indoor vs. Outdoor Antennas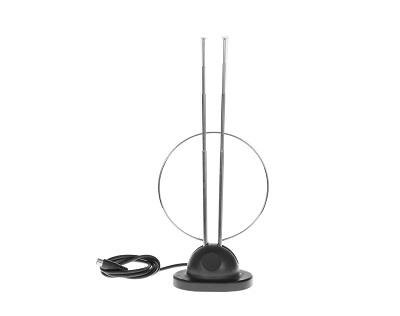 If you live within 15 miles of broadcasting stations, an indoor antenna may work just fine. On top of that, you may encounter resistance if you try to install an outdoor antenna at a townhome, condominium, or apartment. Landlords and building management may have another opinion about your project.
However, if different rules apply where you're at, and you can install an outdoor antenna, then it may be worth trying. Note that people who live far from broadcasting stations must get an outdoor antenna if they want to enjoy local channels using this method.
Does a Smart TV Need an Antenna to Access Local Channels?
Yes. Even with a Smart TV, you'll still need an antenna if you want to watch local TV. Fortunately for you, not only are they affordable, but the installation process is pretty easy, taking only a few minutes.
After installing the antenna, you can watch local TV without cable. You only need a powerful HDTV antenna. Plus, this is a one-time investment, making it one of the most affordable ways to watch local channels without worrying about monthly subscription fees.
Subscribe to Local Channel Apps
Another way to access local channels is through mobile apps. Several local stations have apps that you can download on your phone or tablet. ABC, CBS, Fox, NBC, and CW all have apps you can use to stream local TV shows without the need for a cable service.
Keep in mind that each of these apps works differently. For instance, the CBS app allows you to check out your favorite shows on-demand a day after they air. To access live streaming or their full catalog, you will need to pay for a Paramount+ package. Take a look at how these other apps work for getting TV channels.
It's important to note that you may not get many options when using mobile apps if you don't subscribe to the offered packages. However, it still gives you the option to enjoy a number of TV channels for free on your phone or mobile.
Which App Allows You to Get Local Channels
Until recently, you could use Locast as it provided all local channels for free in about 35 markets. Because it was a non-profit organization, for a $5 donation every month, you could enjoy local channels in those markets.
However, due to legal challenges, the company had to close down. At the moment, you can use apps like NewsON and Amazon News, but their content is just news. They may not be your best solution if you're looking for entertainment.
Subscribe to a Live TV Streaming App
I'd recommend using a live streaming service if you don't want to use an app or an HD antenna. It's a popular option that gives you a variety of TV shows and movies to enjoy.
You have several options to choose from, and all you need is an Internet connection and the app, and you're good to go. Below, we provide popular video streaming services you may want to consider.
Hulu
Did you know that you could stream live TV using Hulu? That's right. This streaming service allows you to stream TV channels like ABC, CBS, Fox, and NBC in almost every TV market and the CW in select local markets.
While the subscription cost is $69.99 per month, you're not tied down to any contract, meaning you can subscribe every month. Hulu live is supported on Apple TV, Fire TV devices, Roku, Android, Chromecast, iOS, and many more.
Hulu live TV gives its customers 50 hours of DVR, but you can also get 200 hours at a fee of $9.99. While the platform service has over 80 local channels, it allows you to view the available local channels in your area.
YouTube TV
YouTube TV is also a great option for watching live on CBS, ABS, Fox, NBC, and CW. Besides these channels, it's the only live streaming platform with PBS in its lineup. Go to the YouTube TV website and check your zip code to see the broadcast channels available in your region.
The platform monthly subscription fee is $64.99, but you can cancel anytime as there is no contract. YouTube TV is supported on a variety of mobile device, including Apple TV, Fire TV, Android, iOS, and Chromecast.
DIRECTV STREAM

DIRECTV STREAM is another alternative, allowing you to stream local channels. It offers four packages, with the entertainment package going for $69.99 a month. The service has channels like CBS, ABS, Fox, NBC, CW, and PBS.
You can stream on 20 devices, like Roku, Android TV, Apple TV, Amazon Fire TV, Android, iOS, and many others with one subscription. It's the perfect service in a huge home with multiple TVs and other devices. You also get a cloud-based DVR and can cancel the subscription at any time.
FuboTV

I'd recommend FuboTV to any of you who are unsatisfied with the content offered by sports networks. The service started as a sports-only platform but now has more than 100 channels, with the cheapest package going for a monthly fee of $69.99.
Fubo has all the local networks available in your area, plus a ton of other popular channels. It also provides a free one-week trial with no obligation to keep using the platform. It works on Amazon Fire TV, Roku, Apple TV, and Android TV streaming devices.
Vidgo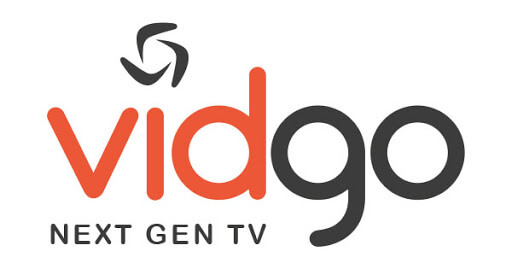 Vidgo has Fox and ABC stations almost all over the US, but it lacks NBC and CBS. But besides that, it has over 95 channels, including NFL, ESPN, FS1, RedZone, A&E, and the Hallmark Channel. Subscribers are allowed to stream on three devices at the same time.
If you're a new subscriber, you'll pay $10 for the first month, after which you'll start paying a subscription fee of $55 per month. There's no contract allowing customers to cancel anytime they please.
Sling TV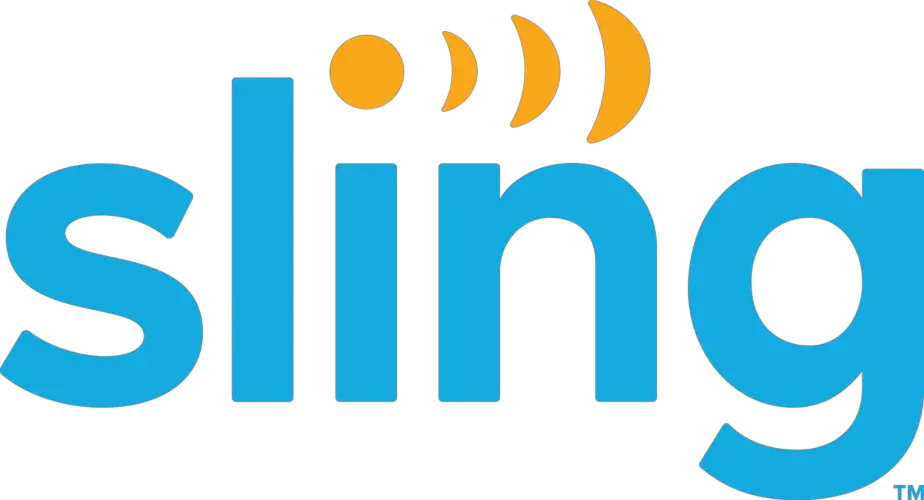 Sling TV has three package bundles you can choose from: the Blue channel bundle, the Orange plan, and the Blue + Orange plan. The blue channel bundle only has coverage for Fox and NBC, and this is in limited markets. The Orange plan offers about 34 channels.
Paramount Plus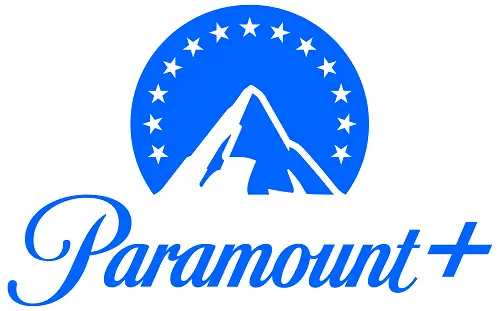 You can livestream local channels like NBC and CBS by subscribing to Paramount Plus. The monthly subscription is $9.99, but you can opt to pay for the yearly subscription, which is much cheaper, for $99.99. The platform allows you a one-week free trial that you can unsubscribe from if you're not satisfied.
Paramount Plus has thousands of TV shows and movies from Showtime, CBS, and Paramount Pictures. You'll also find new movies like Infinite and The Good Fight.
Peacock

Similar to Paramount Plus, you can enjoy the NBC station with a peacock subscription. The monthly fee with ads is $4.99, while the ads-free option goes for $9.99. Note that when streaming the NBC channel, you'll still get ads no matter which package you've chosen.
Peacock has a lot of great TV shows and movies you can stream on-demand. You can also watch live sports and the news. Best of all, customers can enjoy some of its content for free or choose to pay the subscription fee to watch everything.
Livestream Local News Online
If local news is what you're after, there's another way to watch local TV. Simply go to the website of the station you want news from and select the "watch live" option. There you have it! Free news channels.
Other options that you may also consider for news are as follows.
NewsON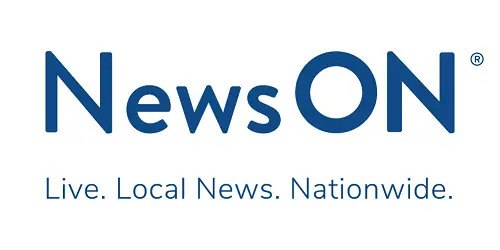 This is a great resource for anyone who has done away with cable TV but still wants to watch the news. It doesn't matter whether you live in Texas, California, or Maine; you can still get local news without footing any bills. Quite impressive.
NewsON is also available on various streaming devices, including Apple TV, Roku, and Amazon Fire TV.
Haystack News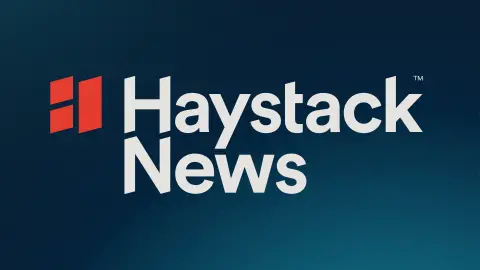 This is another way to get local news feeds from broadcast channels such as CBS and ABC. Haystack News also shows international feeds and weather news around your area.
To get the most out of this platform, sign in via a Google or Facebook profile. Ensure you pick your city or town and the stations you want to view in your live stream.
Haystack has over 300 local and international news streams, all for free.
YouTube Clips
You can of course watch local TV via YouTube clips. The downside is that you have limited options compared to the other methods mentioned above. Many broadcast networks have YouTube channels where they post clips of news segments every day. Checking their popular uploads will ensure that you're in the know of what is happening.
Final Thoughts
A lot of people have been wondering how they can watch local TV without the high cost that comes with cable companies or satellite providers. The good news is that you have several options to choose from.
You can purchase an HD antenna, use a live TV streaming service, subscribe to local channel apps, or stream from a particular channel website.
For most people, the only way to enjoy that local channel experience they get from cable TV is through a live TV streaming service.
However, if you're looking for a cost-effective route, I recommend getting an HD antenna. It'll give you the content you're after instead of only enjoying the limited content that comes with apps. Plus, you'll have managed to stay away from those costly monthly subscriptions typically ranging from $50 to $100.