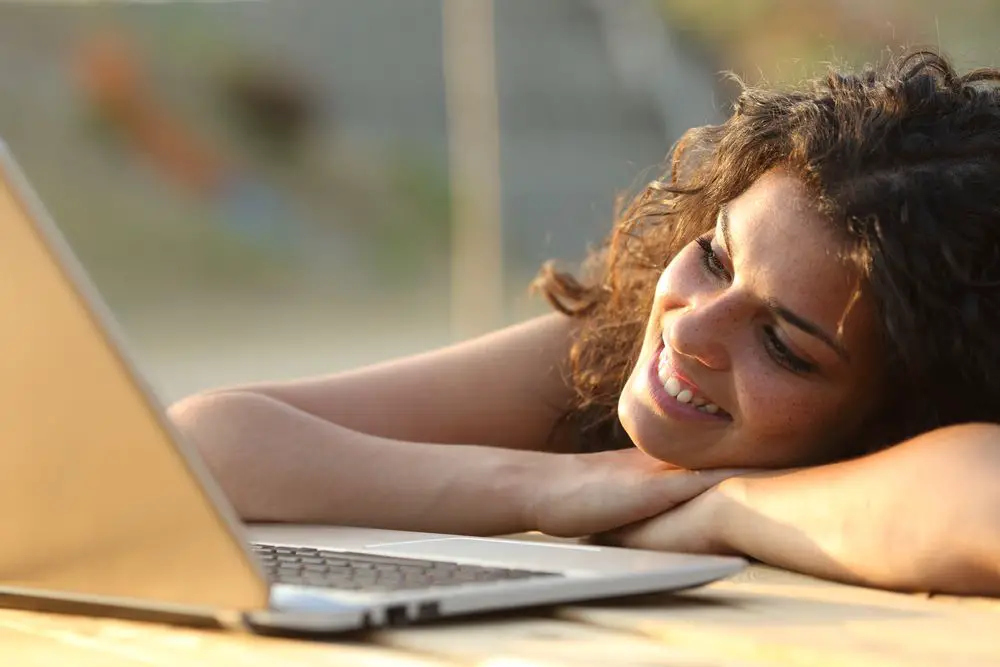 *As an Amazon Associate we may earn from qualifying purchases when you buy through links on our site.
With most cable TV services, if you're a subscriber, you can watch their content on any device. That's all well and good as long as you keep shelling out the monthly fees.
When you stop paying, the programming stops.
But did you know that you can enjoy TV on your laptop without paying a cable company?
Just as you can hook up an antenna to a TV set and pick up free stations that transmit over the air (OTA), you can get these same programs on your laptop computer.
If you're off on a camping trip, you can still get some of your favorite shows. If you prefer not to own a television, or if your set broke and you haven't had a chance to fix or replace it, the laptop viewing option may be just what you need.
If everyone else is watching something you don't like and you want to sneak off to another room and see something different, this is a way you can do that.
The experience is not going to be as good as a real TV set. After all, there are no 55 inch laptops. You won't be gathering with friends on chairs and couches with bowls of popcorn.
For quiet viewing by one or two people, however, laptop television can be perfectly adequate.
How to Use a Laptop as a TV
Today I'm going to give you 3 tips on how to get free, or at least lower cost, TV programming on your laptop:
Hook a television antenna up to your laptop and pull in signals the same way you do with a TV.
Bypass your cable set-top box and connect your laptop directly to the cable source.
Open your browser and look for free or low-cost streaming content.
Tip #1: Hook Your Laptop to an Antenna
Free TV hasn't gone away just because most people do their viewing through cable, satellite, and paid streaming services.
There are OTA signals propagating around in the sky just waiting for you to grab them. You can do that by connecting an antenna to a TV set, and (believe it or not) you can also do it by connecting an antenna to a laptop.
To accomplish this, you'll need a small piece of hardware: a USB ATSC digital tuner.
It's called that because it fits in your laptop's USB port, and ATSC stands for Advanced Systems Television Committee. It's the group that defined the type of tuner needed to receive North American digital signals.
The tuner I recommend is the HAUPPAUGE WinTV-DualHD TV Tuner 1595. As you can see in the picture, it has a USB connector on one end and a coax connector on the other.
>
With this device and its accompanying software, you can not only watch OTA TV but also record video to your laptop's hard drive. The device is also a DVR that allows you to record as well as pause, skip back, and replay shows.
You can schedule it to record when you're not around. You can take snapshots of video that's playing and save them as JPEG or BMP.
The ATSC tuner handles both standard resolution and HD.
What Do You Need to Connect an Antenna to Your Laptop?
It's important to note that this tuner is designed for PC only. It's not compatible with Apple products. Moreover, I haven't found a USB tuner to go with Mac for Linux so if you find one, I'd love to hear about it!
You should also take note of the systems requirements. It needs at least a 2.2 GHz Intel P4, else a 1.8 GHz Centino, or a processor that's equivalent.
It's best to have a graphics card with at least 64 MB, along with the most current graphics drivers.
The tuner and its software are processor-intensive, and with an inadequate CPU, your transmission may be slow and jerky.
With a less powerful PC the viewing experience may deteriorate if there are a lot of other programs or processes running at the same time.
How to Connect Your Laptop to an Antenna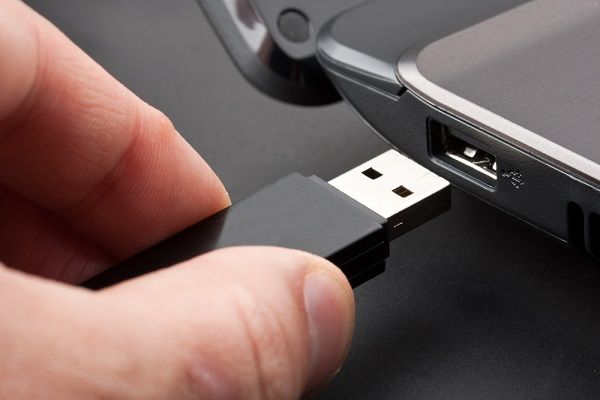 Plug your Hauppauge 1595 or other USB tuner into your USB port.
Install the software that works in conjunction with the tuner. For the Hauppauge, this is the WinTV v8 app, and it's included with the product.
Connect an antenna to the tuner's coaxial connector. This can be anything you can have, from a small indoor antenna to a powerful unit on your roof. There's a dipole antenna included with the Hauppauge, but it's good only for stations that are broadcasting from within about 10 miles. There's a signal strength indicator on the device that tells you how well stations are being pulled in.
Use the WinTV v8 software to run a channel scan. This is the same step that needs to be done on any TV. It assigns OTA transmissions to the correct channel on your set. Or in this case, on your laptop.
The Hauppauge 1595 automatically does the initial scan when you first set it up to watch ATSC channels.
Follow the instructions if you need to do another one later. That will be necessary if you switch to a stronger antenna that gets more channels.
It's a good idea to rescan about once a month to check for channels that have appeared or changed.
Now you're ready to start viewing. On the menu, select Digital ATSC to get your channel list.
You can also turn on closed captioning (a useful feature if you're watching in the corner of a room where others are doing something else), view the channel guide, and open the scheduler.
The scheduler runs in the background. You don't have to keep the software open; it'll wake up when it's time to record. Of course it can't boot up your laptop. That needs to be left on.
Hauppage 1595 Manual
In case you're interested, here's the Hauppage 1595 installation and user manual.
Tip #2: Connect It Directly to the Cable Outlet
In the above instruction I said to select "Digital ATSC." The Hauppauge has another choice: Digital QAM. That's because the device actually has a double function.
The QAM function enables you to hook your device directly to a cable wall outlet and bypass the cable company's set top box. Just plug one end of a coaxial cable into the wall and the other end into your tuner.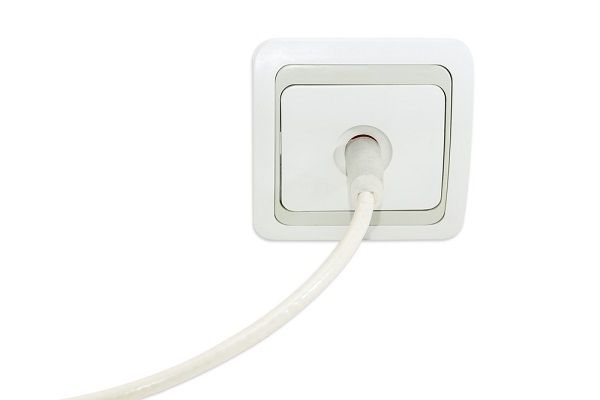 This won't get you all the cable channels but will net you some. Most cable channels are encrypted and you won't get those.
But some, usually the local stations and in some cases public access stations, are available.
These unencrypted transmissions are called "clear QAM" channels. QAM stand for quadrature amplitude modulation, and it's a format in which digital signals are transmitted.
Most up-to-date brand name TV sets have QAM tuners, so you might be able to pull of the same trick with your television: get rid of the set top box and plug your TV's coax directly into the wall.
There will be a limited selection of stations.
If you're using the Hauppauge 1595 it will give you a list of what's available.
If you're using your TV or some other tuner, some of the channels may not appear at the channel number you expect. Your cable provider may be willing to tell you which channels are available in clear QAM.
If you have a TV or laptop you aren't going to watch much and don't want a set top box, this idea may be worth a bit of playing around.
Tip #3: Watch TV over the Internet
The most straightforward way to watch TV on your laptop is to open a browser and look for content. You can see almost anything, but, unfortunately, the majority of it isn't free.
The major networks – CBS, NBC, ABC, and Fox – all have a certain amount of content on their web sites. You can find recent episodes of some of the popular shows but there isn't much streaming of live broadcasts. Some of the better content is behind paywalls, though there may be free trails available.
In some markets there are aggregators that collect OTA signals with their own antennas and deliver content over the internet (so you don't need one). For now these services seem to be legal but they may not be so forever.
Then there are over-the-top (OTT) media services. The description covers TV content that's served directly over the internet and completely avoids OTA broadcasts, cable, and satellite TV.
OTT providers such as Hulu, Netflix, and YouTube offer low-cost subscriptions that include advertising, and most have free trials. There are lesser known OTT providers that are available free in some markets.
Then there's IPTV, which is another option you might try. It works differently than OTT but similarly uses the internet to deliver content.
There are a number of options depending on how much inconvenience you'll put up with, what limitations you accept, and how much you're willing to pay.