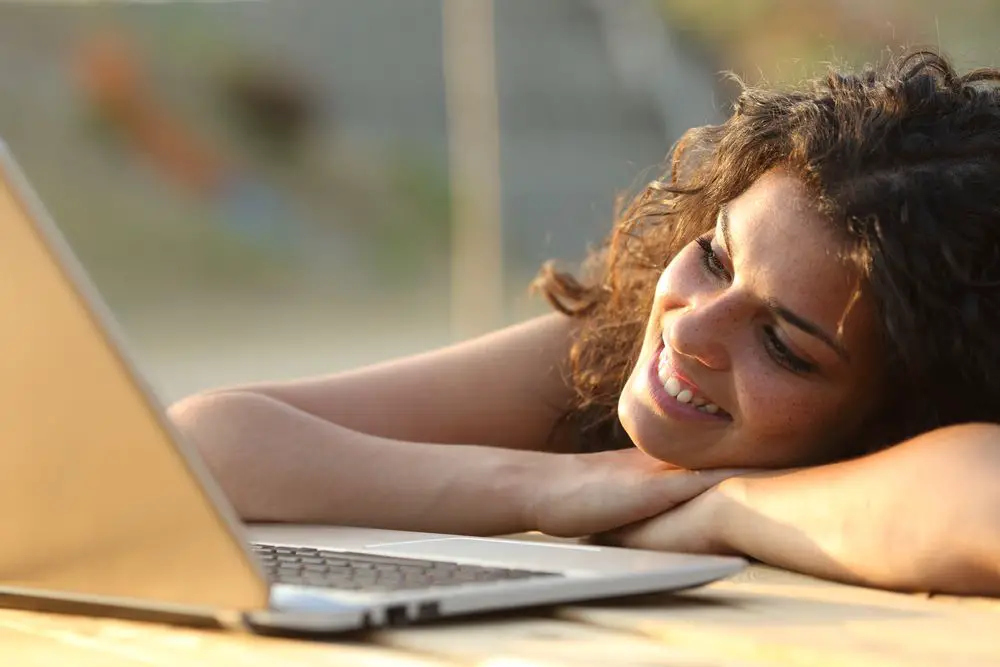 *As an Amazon Associate we may earn from qualifying purchases when you buy through links on our site.
I've always separated work from pleasure, using my laptop for work and reading, and my television set for watching TV.
But I'm going to show you a couple of hacks to turn your laptop into a TV. For most of these methods, you'll need a PC laptop running some version of Windows. 
You'll also need a couple of inexpensive items that are easy to order online.
Three ways to turn your laptop into a TV are to: hook up your over-the-air (OTA) TV antenna to your laptop, connect your laptop directly to your cable TV outlet for free cable TV, or open a browser to find free or low-cost streaming content.
These methods work not only for a laptop but also for a desktop computer as well.
Hook Up an OTA Antenna to Your Laptop
The first way you can turn your laptop into a TV is to connect an OTA antenna to your laptop using an external tuner.
An ATSC digital tuner converts OTA TV signals from your antenna into audio and video signals that your laptop can display. Tuners are required for viewing over-the-air television, and they're already built into all TVs that work with an antenna.
What You'll Need
A Windows-compatible PC (the computer can be Linux if you're using Plex Media Server), that's equipped with a sufficiently strong processor (at least 3.0 GHz) and graphics card (e.g., at least 64 MB)
An external ATSC digital tuner like the Hauppauge WinTV-DualHD TV Tuner 1595. As you can see in the image below, you plug the tuner into your computer's USB port and attach the coaxial cable from your TV antenna to the other end of the tuner
A TV antenna that you've set up either indoors or outdoors. When ordering the Hauppauge there's an option to include an indoor antenna with the shipment. This Hauppauge antenna is actually a mini-antenna with a single dipole that has an effective range of about 10-15 miles, so if you want better reception you should use your own antenna
>
Connecting the Antenna to Your Laptop
First, plug the Hauppauge 1595 or other external tuner into the computer's USB port
Install the tuner software on your PC. For the Hauppauge, this is the WinTV v10 app that's included with the product. This allows you to watch TV shows and use the built-in DVR
Connect the coaxial cable of the antenna to the tuner's coaxial connector
Lastly, run a channel scan using Hauppauge's WinTV v10 app, or the software of whichever external tuner you're using. The tuner assigns the channels that your antenna's receiving. This is basically the same step you'd do after plugging your antenna into a television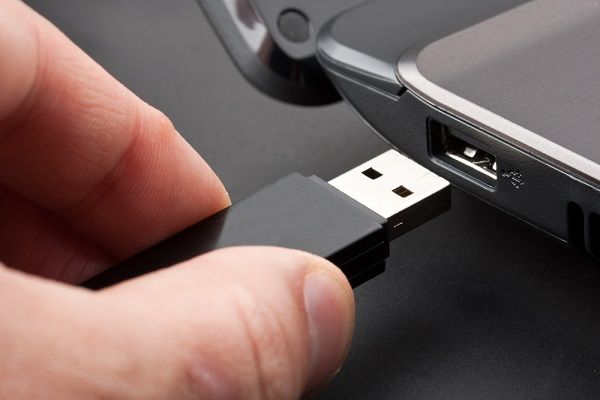 Now you're ready to start viewing. On the menu, select Digital ATSC to get your channel list.
You can also turn on closed captioning, view the channel guide, and open the scheduler (which works in conjunction with Windows Task Scheduler to start the DVR of the WinTV app at preset times).
Hauppauge 1595 Manual
If you're interested, here's the Hauppauge 1595 installation and user manual.
Get Cable TV on Your Laptop For Free
"Get free cable TV on my laptop?" you may ask. Yes, it's absolutely true: you can plug your laptop into a cable TV outlet in your home (using a coaxial cable) to get free cable TV.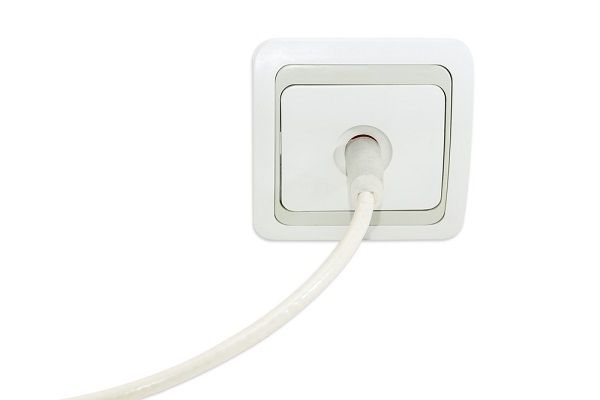 Of course, as with everything that's free there's a catch, which I'll explain below.
The way you'll get cable TV on your laptop is by using that Hauppauge 1595 that I described earlier. The Hauppauge's tuner isn't only for TV signals, but for signals from your cable TV company as well.
In the same way you connected your antenna's coaxial cable to the Hauppauge, you'll connect a coaxial from a cable TV wall outlet to the Hauppauge, and then run the product's WinTV app, just like before.
Only instead of selecting Digital ATSC in the product's WinTV app, you'll select Digital QAM.
QAM stands for quadrature amplitude modulation, and it's a format in which digital signals are transmitted. 
You don't have to worry about how it works, other than to know that your cable TV company probably has a few unencrypted channels like local public access (or local community channels as they're known in Canada), news, and other programming that's referred to as "clear QAM channels."
Most up-to-date brand name TV sets also have QAM tuners, so you might be able to pull off the same trick with your television: run a coaxial cable from your TV directly into the cable wall outlet.
OK, so maybe you won't get the full palette of the cable company's total programming, but you might find a few interesting channels you can watch for free.
If you're using the Hauppauge 1595 it will give you a list of what's available
If you're using your TV or some other tuner, some of the channels may not appear at the channel number you expect. Your cable provider may be willing to tell you which channels are available in clear QAM
If you have a TV or laptop and you aren't going to watch much, and don't want to use a set-top box for unscrambling channels, then this idea might be worth a look.
Watch TV Over the Internet
With this third option, you'll just open a web browser like Edge, Chrome, or Safari and access content on a website for:
A paid streaming service like Netflix, Hulu, Apple TV, Sling TV, etc.
A free streaming service like Sling Free, Haystack TV, Pluto TV, etc.
Live streams from the sites of the main TV network channels like ABC, NBC, CBS, Fox, etc.
Live streams from your local TV stations (normally local news, sports, and weather)
Of course you can also install a media server like Plex, Kodi, Jellyfin, and others that offer apps and IPTV services.
There are a number of options for watching TV over the internet depending on what limitations you accept and how much you're willing to pay.
Final Thoughts
It's relatively simple to watch OTA TV, cable TV, and live streaming on your laptop, especially if you want to save money and have the convenience of watching television anywhere your laptop goes.
In most cases, you'll just need an external digital tuner to convert OTA or cable TV signals into electronic signals for your laptop, as well as internet access.
Speaking of tuners, you could conceivably use a converter box rather than a USB tuner like Hauppauge — converter boxes usually work with HDMI rather than USB though, so check whether your laptop has an HDMI port.
Most people who watch TV on their laptop or desktop computer also obtain a large, external monitor for a more enjoyable TV experience.