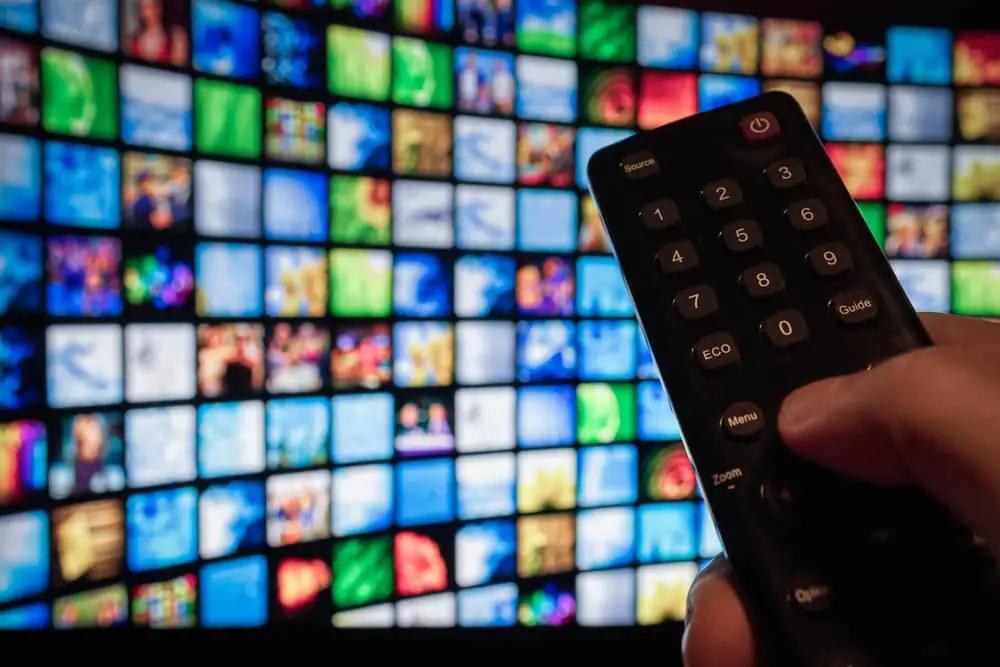 *As an Amazon Associate we may earn from qualifying purchases when you buy through links on our site.
An Amazon Fire TV Stick is a media player shaped like a USB stick that you plug into the back (HDMI port) of your television, which allows you to watch potentially thousands of movies and shows.
If you haven't bought one before, you might be wondering whether you need one for each television in your home.
Strictly speaking, no, you don't need a Fire Stick for each TV in your household, since you can simply unplug it from its current television, and plug it into another TV to watch streaming content there.
But since a Fire Stick works for only one TV at a time, you can't watch streaming content on multiple televisions simultaneously from a single Fire Stick.
To watch streaming content on more than one TV at a time, you'll need to purchase more than one Fire Stick.
Read on to learn how to make the most of the Amazon Fire TV Stick with your TVs.
How Does the Amazon Fire Stick Work?
A Fire Stick is similar to any other streaming device (like Apple TV or Roku) in that you first need an account with the provider (in this case Amazon), before ordering it.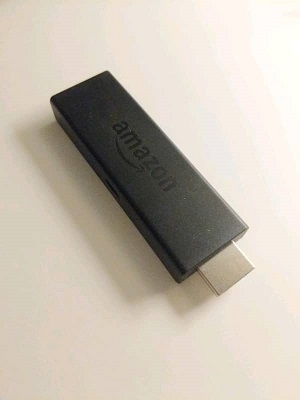 Sometimes I get asked if you need an account first with Amazon Prime: No, you can order a Fire Stick from a regular Amazon account; it's just that you'll have to pay for movies and shows on a per-use basis, rather than paying the monthly or yearly flat fee for Amazon Prime.
But even without Amazon Prime, you'll still be able to access all the other streaming apps available, like Netflix, Hulu, HBO, etc.
After plugging it into your TV, the Fire Stick works with WiFi in your home, office, or any other place you need it, such as a hotel room or vacation home.
Once you plug the device into the TV's HDMI port, a set of simple instructions will walk you through the setup process and prompt you to sign into your Amazon account.
You can then start downloading and subscribing to apps to watch your favorite shows and movies.
Will an Amazon Fire TV Stick Work with All Types of TVs?
A Fire Stick will work with most TVs that have a free HDMI port that you can plug the Fire Stick into.
(A caveat: Depending on the Fire Stick — especially whether it's 4K or not — your older TV's screen resolution may be too low so confirm compatibility before purchase).
Having said that, what if your old TV doesn't even have an HDMI port?
In fact, what if it uses those multi-colored RCA ports as shown below: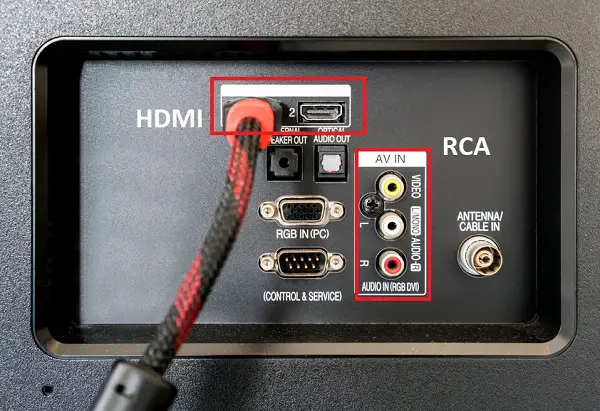 If that's the case, you can use an HDMI-to-composite converter to connect your Fire Stick to your older TV.
This adapter will "convert" or reformat the digital signal from the HDMI plug of the Amazon Fire Stick to analog.
Can Amazon Fire Stick Be Used with Multiple TVs at a Time?
As mentioned above, a Fire Stick is designed to work with one TV at a time. So if you want to use it with multiple televisions, you'll simply have to plug it into whichever TV you're currently watching.
If you do choose to make your Fire Stick a roaming nomad and the TV's HDMI port is on the back panel, I recommend using a relatively inexpensive HDMI extender cable to allow easier access.
The Fire Stick should also get better WiFi performance as it'll no longer be located behind the television where it's susceptible to interference.
Using Several Fire Sticks
On the other hand, you might decide to purchase several Fire Sticks and just leave them in the respective TVs. 
This saves you and your family members the manual effort of carrying it around to different TVs and also permits others in your household to watch their own shows while you watch yours.
One thing to keep in mind: Fire Sticks enable use of streaming services, and thus provide the most value for TVs that aren't "smart" or connected with the internet to begin with. This is because smart TVs come with their streaming apps, like Amazon Prime Video and HBO, and so using a Fire Stick for these is questionable.
Another thing to keep in mind: each Fire Stick can use multiple remotes and you add an extra remote by syncing it. Before buying a new remote control, make sure both devices are compatible.
You can in fact buy as many Fire Sticks as you want for your household, but the only question is how to minimize the number of accounts in order to pay less money every month.
How Many Amazon Fire Sticks Can You Use Per Account?
While there are no limits on how many Fire Sticks can be connected to one Amazon account, you're limited to how many can be used for TV viewing at the same time.
The Fire Stick allows you to simultaneously stream content using two sticks at once (for Amazon Prime) without having to create separate profiles for each user.
Unlike many of its competitors, Amazon Prime doesn't require separate accounts for family members since entire households can be included under one account (within limits) — Amazon even offers a parental control option to ensure that kids aren't watching content they shouldn't be.
Family members and anyone else in the home are free to watch the same show or movie on different devices, but you'll be greeted with a message if there are too many people streaming content on the account at the same time.
(To fix the problem, you can simply turn off another TV, or discontinue one from streaming.)
However other services like Hulu and Netflix have their own limitations on how many users can stream content concurrently under one profile, so be sure to check up on these.
Final Thoughts
The number of Fire Sticks you need in your home will depend on both your household viewing needs and the number of TVs that don't already offer streaming apps.
You don't need to get a Fire Stick for every TV but if you have several televisions you need to decide if it's convenient to obtain extra Fire Sticks. 
Depending on the number of Fire Sticks you're using and how many family members plan on using the Fire Sticks simultaneously, you may end up having to obtain multiple streaming accounts.