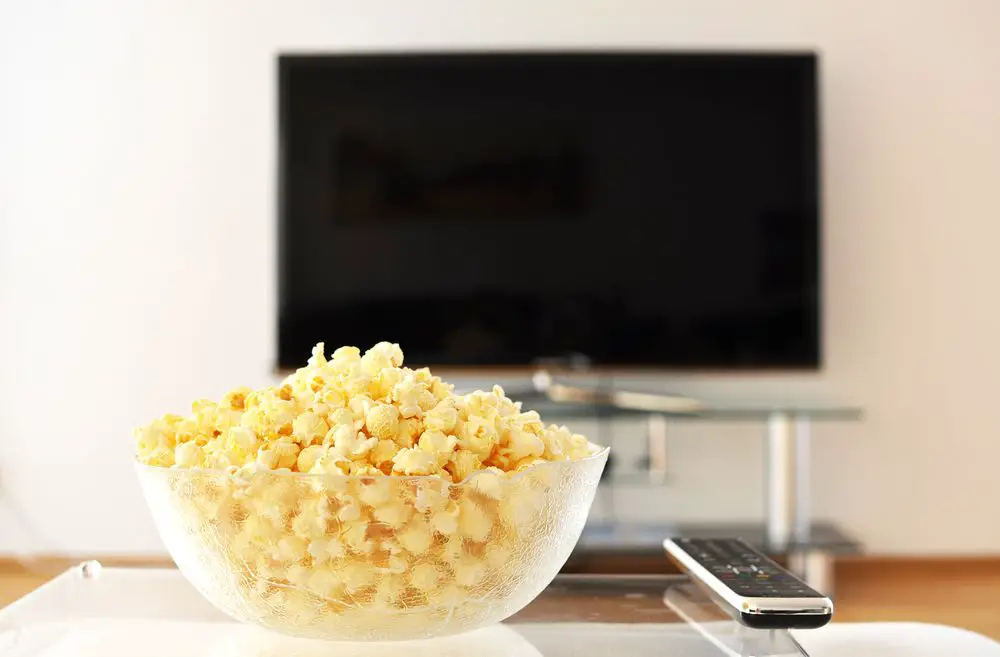 *As an Amazon Associate we may earn from qualifying purchases when you buy through links on our site.
One day you're watching TV and notice that a channel or two has disappeared for no apparent reason.
TV reception problems on your antenna can be hard to diagnose, since unlike computer or car issues, you rarely see any message to explain sudden signal loss or degradation. One day the channel is there, and the next day it's not.
The reason why you lose channels on your TV antenna can be one of any number of possibilities. But in many cases it'll be the result of signal interference, originating either inside or outside your home.
Read on to understand why TV channels can suddenly disappear, and which approaches can work for bringing them back.
Rescanning Your TV Channels
After implementing any of the recommendations below to improve your TV reception, you should automatically update the channel list in the digital tuner of your TV, set-top box, or converter by running a channel scan.
In cases where recurring interference temporarily weakens the signal of a particular channel and causes it to drop out, running a channel scan may not always pick it up so you might want to manually add the channel into your tuner's list.
Here you should find and add back its broadcast (and not virtual) channel, which you can usually find on the TV station's website or on RabbitEars. The instructions for adding back a channel manually will depend on your TV.
Interference with Your TV Signal
Transmission of over-the-air (OTA) TV signals from nearby broadcast towers to your TV antenna is basically a form of line-of-sight communication.
This means that in order for perfect signal reception to occur, your antenna should be within adequate range of the tower and have line-of-sight to it with no obstructions in between.
Anything that obstructs or weakens your TV signal, whether over the air, or, along the coaxial cable to your TV within your home, is referred to as interference.
Atmospheric Interference
Although normal weather won't cause reception issues, special patterns and conditions can scatter a TV signal (e.g., during heavy rain) or cause it to propagate much further than it normally would.
The latter situation is actually more common after nightfall or on unusually hot or cold days and is called tropospheric propagation. Here, high-pressure conditions may cause a faraway TV signal to skip along cold layers to reach your location, rather than dissipate or continue into space.
If this faraway signal is traveling at roughly the same frequency as a TV signal you're receiving, it may cause co-channel interference. Effects may include pixelation or your TV channel disappearing entirely.
Unfortunately there's not much you can do about atmospheric interference, other than wait until the weather reverts to normal conditions and temperatures.
Multipath Interference
When a TV signal reflects off of a nearby building, a body of water, or any other object that causes the signal to split and arrive at your antenna from slightly different directions, this is referred to as multipath interference.
As the original signal had split up into multiple signals, the risk is that these radio waves arrive at your receiver all slightly out of phase with each other, causing them to interfere with each other.
With digital TV this can weaken the signal to the point the channel drops out entirely.
Multipath interference can occur in many different ways. For example, a TV in a house by a road may experience reception problems every time a car passes by, since the TV signal from a particular direction hits the car's surface and reflects off of it as multiple signals. This may cause the channel to temporarily disappear as the car passes.
To reduce multipath interference, try repositioning or elevating your TV antenna still higher in order to avoid interference from the reflected signals. This is not always guaranteed to work, but may be worth trying.
Cell Phone Tower Interference
A rarer form of co-channel interference can come from a nearby cell phone tower, if it's broadcasting on a frequency that's adjacent to the one used by your OTA TV signal. 
This is known as LTE or (increasingly) 5G interference, as frequencies in the 600 MHz range and above — which is the upper range for UHF TV channels — have been auctioned to wireless carriers and are being used to an increasing degree.
This kind of interference is a possibility if the TV channel you're watching uses broadcast channel 35 or 36. If your antenna includes a preamplifier without an LTE filter, this may also cause reception challenges.
To address this kind of interference, you'll likely want to buy an LTE filter and attach it to the coaxial cable.
Household Electromagnetic Interference
Any device in your home that runs on electricity will emit a subtle electromagnetic field. Normally your TV's coaxial cable, your audio visual devices, and house wiring should all be well shielded from such interference.
A frayed coaxial cable, for instance, may not offer the proper shielding to prevent signals being emitted by other sources from interfering with your TV signal. Check the coax from your antenna and make sure it's properly connected to devices.
Replace damaged or worn coax with RG-6 coaxial cable, which includes a thick outer sheath for proper electromagnetic shielding.
Faulty Equipment
It doesn't happen often, but after many years your TV antenna, cable splitter, amplifier, or other equipment through which TV signals pass may have aged to the point where they lose function.
Or they may be damaged because of a heavy storm or lightning strike, for example.
It's worthwhile to quickly inspect your antenna and other connected equipment to ensure they're working properly and replace them if needed.
This includes the digital tuner inside your television. A tuner converts a TV signal into picture and sound for display on your television. If you suspect your tuner is malfunctioning, plug the antenna into another TV.
As tuners are normally built into television sets, a faulty tuner means you'll have to buy either a new TV or a converter box — the latter acting as an external tuner for your TV.
Improper or Corroded Connections
Above, I mentioned checking that your coax cable is properly connected to your audio visual devices while inspecting the cable for frayed or worn segments.
If you have an outdoor TV antenna, you should also check the part of your coax that's outside to ensure it's not damaged, as this may introduce moisture into the inner parts of the cable and interfere with reception.
Also check for corrosion, and tighten any loose coax connection with your antenna, preamplifier, and any attached splitter, and weatherproof the connections if you suspect moisture may leak inside.
Antenna in the Wrong Position
Sometimes a gust of wind may knock down an outdoor antenna that's not sufficiently secured, but oftentimes it takes less to affect TV channel reception.
The mast of an outdoor TV antenna should be vertically level and it must not sway in the wind, as swaying can cause signal dropouts.
As well, make sure the antenna is properly aimed at nearby broadcast towers.
Changes in Channel Broadcasting
On rare occasions, a TV station may make a commercial decision to change the actual frequency on which they broadcast a channel.
During the FCC channel repack in 2020, such changes were more common as stations had to adjust their channel assignments in line with the auction of the upper UHF spectrum to wireless carriers.
If you suspect this might be the case, go to the TV station's website to see if such a change has indeed taken place, and if so, do a full channel rescan on your TV to pick up the new channel.
Conclusion
Although signal interference is often a culprit in why some channels disappear, it's not the only possible explanation.
You should take a look at your coaxial cable and connected equipment, and as well as your TV antenna to verify that everything's in working order.
Lastly, the explanation might be due to changes on the broadcaster's side, which you can confirm by opening their website or contacting them.