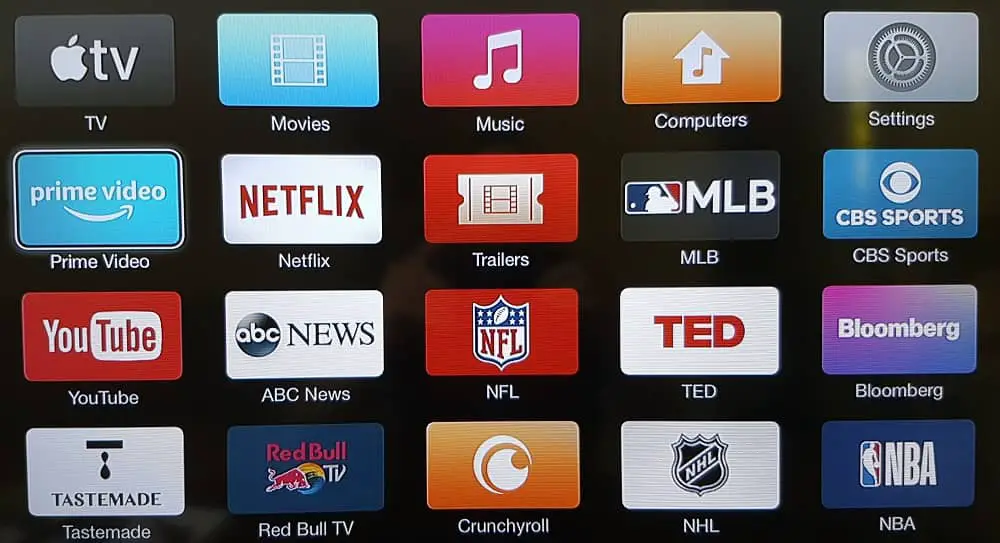 *As an Amazon Associate we may earn from qualifying purchases when you buy through links on our site.
From the name you might guess that Apple TV is a television set manufactured by Apple. After all, they build phones, pads, and laptops; why not TVs?
But, as you may already know, it's not a television at all. Nor is it a piece of software or a streaming service, though it's related to all of those things.
What Is Apple TV?
Physically it's a box, about 1 x 7 x 7 inches, that hooks into the back of your television with an HDMI cable.
A Streaming Device
It's also a streaming media player, such as Roku and the Amazon Fire TV Stick 4K, that plugs directly into an HDMI port (a TV interface on the back of the device). I'll talk about the similarities and differences later in this article.
A lot of today's streaming channels, movies, and shows over an internet connection is provided in a digital format that will display on a computer (e.g., a Macbook or Microsoft computer) or smartphone.
But older television sets don't know what to do with these data streams unless you have a smart television.
Like Roku, Fire Stick, and other streaming devices, Apple devices make that conversion so you see those TV channels or apps like HBO, Disney, and others in the Apple ecosystem on your television—packaged in a sleek user interface with great picture quality.
With it, you can also receive digital data for audio and video content such as music, videos, and video games, or the screen display like 1080p HD of certain other devices (i.e., screen mirroring).
It'll be playable on a connected television set, set top box, game console, or other video display products over your Wi Fi network.
How Does It Work?
It sits next to your television and provides "TV service" in the sense you can watch shows (like ESPN, YouTube, CBS, etc.) or choose among categories and film titles (from a streaming service like Showtime). It connects with your home WiFi hub or plugs directly into your router.
You control it onscreen with the included remote. There are viewing options that come out of the box with the device, and you can select free and paid content from the Apple Store.
Setting Up Your Apple TV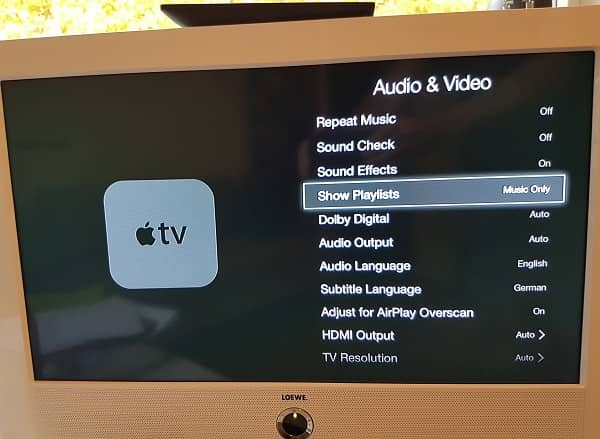 NOTE: You'll need an HDMI cable to connect the hardware device to your set. It's not included, which is a sore point with some folks.
Once you're hooked up, you just need to use your remote and follow the instructions on your screen. You'll log into your Apple account or set one up if you don't have one. You'll connect to your WiFi.
You can use your iPhone instead of the remote, which saves time because it already has your Apple account information.
What Can You Do with an Apple TV?
The main thing that users do is stream services like HBO Now to their TVs, the same way you would with a Roku or Google Cast.
Subscribers aren't limited to Apple movies and TV however. In general, everything available on a stick will work on Apple TV as well. This includes video on demand services like Hulu and Netflix, and live TV streamers such as Sling TV and Hulu Live TV.
The capabilities of this technology don't stop with TV shows and movies.
You can access anything you've bought in iTunes, including music as well as movies and TV shows. You can view your iCloud Photo Library on your set. With the Apple TV 4K, you can upgrade the iTunes movies you already have to 4K.
You can mirror your iOS devices on your television. You use Apple's AirPlay 2 to throw whatever's on your iPhone, iPod Touch, or iPad up onto the screen and interact with it with your device and a big picture. (Your iOS device must be current enough to support AirPlay.)
You can interface with HomeKit, Apple's smart home framework. You can operate the device by talking to Siri.
You can access and play a wide variety of games. This is where the 4K version of Apple TV stands out, even if you're not using a 4K television set.
While this might not match a dedicated gaming system, the processing power of Apple TV 4K measures up to a lot of laptops.
The Apple TV Store
The Apple TV App Store is one of the options you'll see on the screen when you fire up your device, and it's similar to stores that are accessible from any platform.
It has its own Apple TV apps plus third-party apps. These include the TV video on demand (VoD) and many a live streaming option that's popular with cord cutters.
There are apps for social media (e.g., Instagram), shopping, photo sharing, and weather. iTunes is also part of the store.
Other streaming offerings include Apple streaming events with Tim Cook, Bloomberg TV, Classix old-time movies, and free VoD services such as Crackle.
Some programming is free and others require purchases or subscriptions. Sometimes you'll get the TV version of a show or movie for free if you already have the regular iOS version.
High dynamic range (HDR) games are also available. More iOS developers are writing Apple TV apps, and we may see more and better apps, including gaming apps, in the future.
What Are the Benefits of Apple TV?
First and foremost, you get to watch streaming digital content on your television set. You also get:
Apple's strong virus protection, security, and privacy
Free and frequent upgrades. The Apple TV is essentially an Apple computer with a mobile operating system, and it changes generation more frequently than most Smart TVs.
Compatibility with your iPhone or iPad.
Siri for voice control.
New 4K movies at the same price as HD.
Compatibility with HomeKit.
A single sign-on that carries through all your devices.
Support for Apple Music and built-in Pandora.
Access to any of your Apple content from Apple TV and all your iOS devices.
A variety of HDR games.
Can use with a media server like Plex.
32GB storage
NOTE: What you don't get is compatibility with Android devices. Apple TV won't talk with your Samsung Galaxy.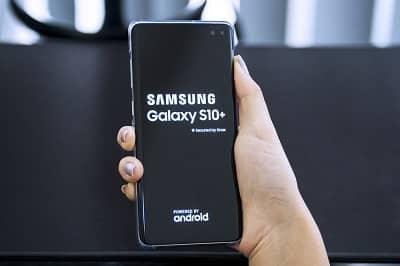 Do I Need Apple TV If I Have a Smart TV?
You don't need it to perform the basic function of translating a digital signal intended for a computer. Any model of Smart TV does that on its own. You don't need Apple TV to watch most popular VoD and live TV streaming services.
Many do use an Apple TV with a Smart TV however. Apple TV has a faster processor with more RAM than most TV models, and there's less likely to be buffering time lag or pixelation.
These advantages can also apply with a Roku or Google Cast.
With Apple TV you get the Apple app store. You get more frequent updates. You can keep multiple apps open in the background and switch between them, picking up any one show where you left off.
What Is Apple TV+?
From the name, it sounds like a new and improved version of Apple TV, but the name is misleading.
Instead, Apple TV+ is a streaming service that's free of commercials, and which also includes exclusive programming, much like Netflix or Amazon Prime. Prices may vary depending on package, but the standard subscription price is $4.99 per month.
If you buy an Apple TV, it comes with a free year of Apple TV+.
You don't need an Apple TV device to get Apple TV+. You can stream Apple TV+ through any Smart TV or through your Roku or Amazon device.
How Does Apple TV Stack Up Against the Competition?
The main competitors of Apple TV are the Roku and Amazon Fire TV devices. There's also a lesser-known product called Chromecast.
The latter is inexpensive and costs $29.99, but it has disadvantages in that it doesn't have its own interface and you have to use your phone the entire time you're watching.
Cons
Back to Apple TV, to add a little extra insult, you must separately buy the HDMI cable for it, while the other streaming devices plug directly into one of your set's HDMI slots.
Also, because it's a small box rather than a stick, the Apple TV isn't as easy to toss into a corner of a suitcase if you want to go anywhere with it.
The TV content available for all these devices is more or less similar in quantity.
Pros
With Apple, you know aesthetics is always important, and it outdoes the competition in this regard. The Roku remote is a boxy device that looks like it belongs in the 20th century, while the Apple TV's sleek remote and lack of buttons looks like artwork compared to the Roku.
The Apple TV onscreen menu is better looking and easier to use than the others. Every time I use the Roku I wonder why they couldn't have made the interface friendlier (although all the functionality I need is there).
The Apple TV works with HomeKit and Siri, while the Roku integrates with Alexa and the Google Home apps.
Apple TV does a nicer job of handling music and image files.
If you're running high-end audio and video devices, the 4K version of Apple TV will give you better picture and sound than the Roku or Amazon 4K. However, someone with an average setup won't notice the difference.
Should I Buy an Apple TV?
For most people who want to cut the cable cord and enjoy streaming TV, the price difference isn't worth it. You're better off buying a Roku or Amazon Fire Stick and spend the extra $100+ on a few months of content.
However, if all your electronics are Apple, if might be worthwhile to set a bigger budget and bring home an Apple TV. Also, remember that iTunes 4K movies are the same price as HD, and you can upgrade HD movies you already have at no cost.
If you have the HomeKit smart home system, you might choose it for compatibility reasons.
If one of the unique features such as high-end performance is important to you, Apple TV could be worth the extra expenditure.
Finally, if your computer is a PC and your phone an Android, it's hard to see any advantage in Apple TV.