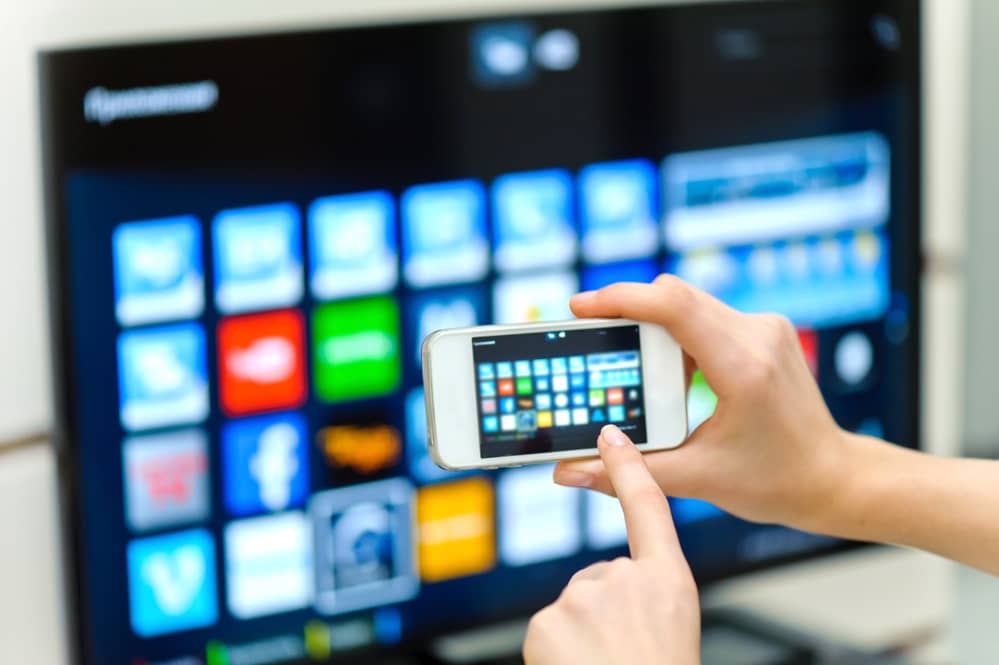 *As an Amazon Associate we may earn from qualifying purchases when you buy through links on our site.
Mirroring the screen of your Samsung smartphone to your Samsung Smart TV is a convenient way to keep watching content without missing a beat.
This permits you to share your screen with those around you and even decide just how much they can see. The mirroring technology for Samsung TV is also incredibly simple to use.
Below are some tips on how to mirror your Samsung TV and why this is probably the best thing you didn't even know you needed.
What Is Mirroring to a Samsung TV?
Screen mirroring is the technology that allows you to project content from a compatible Samsung device to your Samsung Smart TV, or to any Chromecast device.
This technology makes it possible to beam videos, photos, games, presentations, and really any other kind of content you have on your device (whether that device be a smartphone or other compatible handheld device) onto your TV, thus making them larger and rendering them in better quality.
For instance, you no longer have to keep zooming in and out on your phone to see those little letters that make up that word.
All you have to do is mirror the image onto your (much larger) TV screen. It's simple, it's fun, and it's very much the cool thing to do these days.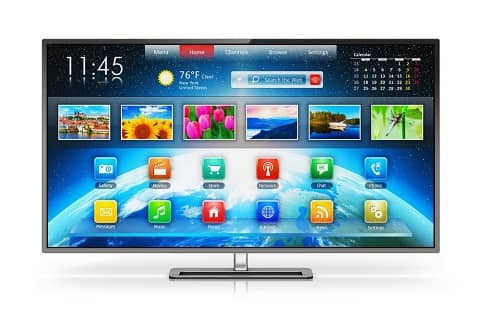 How to Mirror for Samsung TV
First things first: while it's possible to mirror using devices other than Samsung products, it's highly recommended that you use a Samsung smartphone as a mirror for your Samsung TV.
That's mostly because the app you'll need is optimized for such compatible devices, and some components might not work properly when tried on non-Samsung products.
That being said, here are some simple steps and tips:
Step 1: Download the SmartThings App
In case you don't already have this app on your phone or tablet, then you need to download it from the Play Store.
It's available for Android as well as iOS. Once you download the app and activate it, it'll automatically start scanning the immediate vicinity for other Samsung devices.
This means you'll need to have a Samsung Smart TV and have both devices connected to the same WiFi network.
From here on, all you need to do is go through the list of available Samsung devices that the app can connect to and select your TV.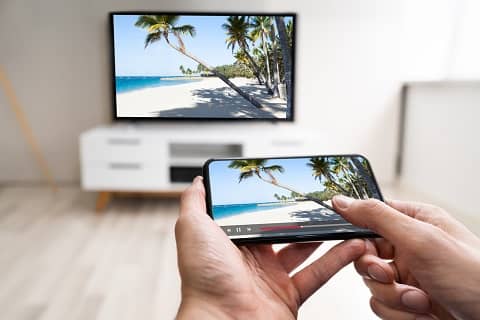 Step 2: Select Smart View
On the app, go to Connection Guide and select Mobile Device, then select Screen Sharing or Smart View.
Step 3: Connect Your Samsung Phone and TV to the Same Network
Once you've downloaded and launched the app, it'll prompt you to ensure that your Smart TV and phone are connected to the same network.
Step 4: Allow Sharing
In the SmartThings app and once you've connected both your phone and TV to the same network, simply add your TV to the list of connected devices.
Once this is done, your TV will ask you to allow or deny sharing. Using the TV remote, click Yes to allow sharing.
Step 5: Go to Smart View to Share Content
Once your phone and TV are connected, simply select the Smart View option in the app. Once that's done, you can begin mirroring content between the two devices.
All there is to do now is to find photos, videos, or even a presentation on your device that you want to mirror to your TV. You can do this using the on-screen menu on either your device or the TV.
If you've done this correctly, you'll find that you can now use your device for so much more than just mirroring content to your TV. You can even use it as a second remote control.
Mirror for a Standard Samsung TV
Let's say you have both a Samsung smartphone and a Samsung TV that's a standard or older model without internet. Would this be a no go as far as screen mirroring is concerned?
Nope, you can definitely still do screen mirroring but you'll need some extra gadgets.
The most important additional device here will be a wireless display adapter. This is an external device that becomes a receiver to your smartphone, thus establishing a connection between your TV and the phone.
In this case, all you need to do is simply:
Plug the wireless display adapter into a power source like a socket and then into any of the HDMI ports on your TV.
Change the input option on your TV to reflect the port into which you plugged the wireless display adaptor.
Go to your smartphone and turn on screen mirroring (Smart View) in the SmartThings App.
Choose the wireless display adapter from the list of available devices and then follow the instructions that appear on screen.
Conclusion
It should be reiterated that even though the SmartThings app can be found in the Apple Store, that doesn't necessarily mean that you'll have an easy time pairing Apple products with your Samsung Smart TV.
For the most part, Apple products work best with other Apple products. That's not to say it can't be done.
So, if you're fond of watching movies or other forms of content on your smartphone and want a much bigger screen for it (say your 55-inch 4K Samsung HDR TV, for example), then this is a powerful way to do it seamlessly.