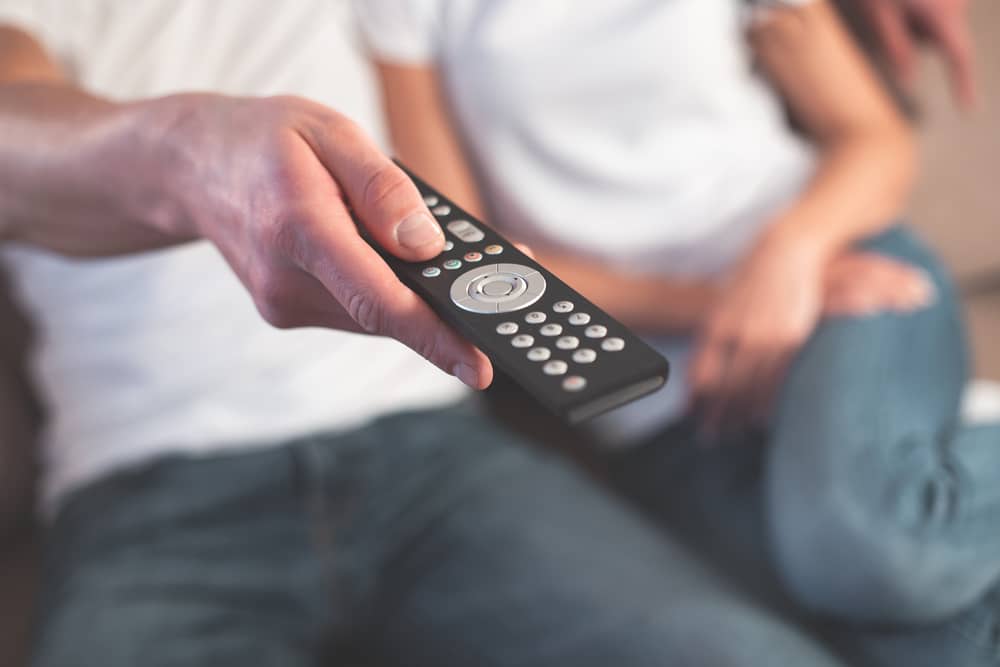 *As an Amazon Associate we may earn from qualifying purchases when you buy through links on our site.
We all know smart TVs keep getting better and that manufacturers want to pack as many features as possible into one box. We also know that TVs these days ship with streaming apps like Netflix, YouTube, and Amazon Prime for example. So do you need to attach an extra streaming player like a Roku to your smart TV?
It's not necessary. Not if you're happy with the streaming apps already bundled with your television.
Yet many choose to attach a Roku to their TV anyway, and not only because they want the additional streaming shows Roku offers. Read on to learn the four main reasons why many decide to use a media player like a Roku in addition to their smart TV:
Roku Is A Universe of Streaming Content
You've probably heard of Roku and know that the product is a small media player box that gets movies and shows from the internet. A Roku also comes in other, different forms: it's sold as a streaming stick or is a component that's already built into the new smart TV that you buy – all depending on how you need to use it.
Roku's popularity is based on its affordability, ease to set up, and sheer offering of streaming services, movies, and shows. Consumers like it, as seen in Roku's ever-expanding user base.
An external Roku easily works with your smart TV: just register it on your home's WiFi network, then plug it into your TV (likely with an HDMI cable), and that's it. 
As for the device's streaming selection, when you open the Roku Channel Store for the first time, the amount of choice may seem overwhelming. According to one estimate, there are over 32K apps (or "channels") available today.
These include just about every channel under the sun, like Amazon Prime, Netflix, Showtime, Hulu, Apple TV, HBO Max, AMC, BBC, ESPN, and more.
The vast majority of channels though, are free. Examples of free channels that allow you to watch movies, shows, and news are Pluto TV, Crackle, NewsON, and so forth.
Compare this with the number of streaming apps that come preinstalled in your smart TV. Your TV will necessarily offer far fewer channels, numbering maybe in the hundreds (at most!).
One reason for this is that smart TV companies typically sign partnership agreements with content providers. One manufacturer may establish an agreement that'll prevent the streaming service from being delivered on the sets of other manufacturers.
Roku however doesn't have this constraint.
So, just considering the streaming services your TV alone might get, can we say a Roku is necessary? Probably not, if you're satisfied with the services your TV already offers.
But what if your television doesn't offer certain channels you'd love to watch? Or doesn't offer enough streaming content?
Then a Roku would definitely come in handy. 
But wider access to streaming movies and shows isn't the only reason why folks consider adding a Roku.
Even A Smart TV Needs to Be Updated
Every computer, tablet and smartphone gets periodic updates with the latest software fixes and enhancements. Roku devices are likewise updated regularly.
If the software improves, you get the improvements. If the apps are updated, you get the latest version.
As for smart TVs, these similarly use an operating system, firmware, and apps, all requiring periodic software updates. Since these updates usually happen in the background you may not think of them much but they're critical for the overall functioning and longevity of your TV. 
The issue with smart TVs is that after a certain amount of time they'll cease to get upgraded with new features. For instance, according to the Samsung website, TVs tend to stop getting updates for new features after two years and thereafter get only security patches.
As with any modern connected device, once a smart TV stops getting updated it begins its slow glide into obsolescence. In fact, a lack of updates imposes a shorter lifespan on the TV than the quality of the parts and materials may suggest.
Why don't TV manufacturers put more effort into keeping their software up to date? Of course there's no official answer for this, but I suspect it's because they're primarily hardware makers, and their priority is to develop and build new sets, not keep old ones up to date.
So what can you do once your TV's operating system and apps stop getting new features through updates? Well, you can buy a new smart TV. Or you can give your television a new lease on life by getting a Roku.
Smart TVs: a Good User Experience?
Another gripe that many have with the streaming experience on smart TVs is the performance and (sometimes) slight time lags for user commands. Remember that smart TVs are televisions first and streaming players second. The manufacturer's development efforts go into the picture and sound first, and then into the processor that handles streaming.
Meanwhile the streaming services of the world put their priorities into application development for media player devices like Roku, Apple TV, and Amazon Fire Stick first, followed by maintaining compatibility with all the Smart TV brands and models out there.
The upshot is that streaming players like Roku often have better performance than smart TVs when it comes to smooth navigation of the UI (like finding and setting parental controls), not only because of dedicated processing power but also because smart TVs tend to have user interfaces that are complex to navigate.
Ads and Junkware
When you launch your smart TV, you're likely to find useless features and apps you don't particularly care for.
Smart TV companies like Samsung and LG of course offer their own proprietary apps on their Smart TV user interfaces and menus. But it's not very easy to delete them.
Unwanted ads are also present on smart TVs and often require manual action on your part to remove or at least minimize their presence. Thankfully, some TVs like Samsung offer ad customization settings but these are found often deep within their menus and UIs. This "stickiness" and lack of clarity on how to get rid of ads might even compel you to resort to third-party ad blocking software.
Bypassing your TV channel store and using a Roku will allow you to avoid these unwanted features, since you're relying solely on the Roku UI to navigate your entertainment and thus avoiding the user interface on your TV.
Is a Roku Really Necessary?
Above I've given four reasons why and how you can use an external Roku device with your smart TV. Whether you get a Roku or not will ultimately depend on your circumstances and on your personal preferences for more streaming channels.