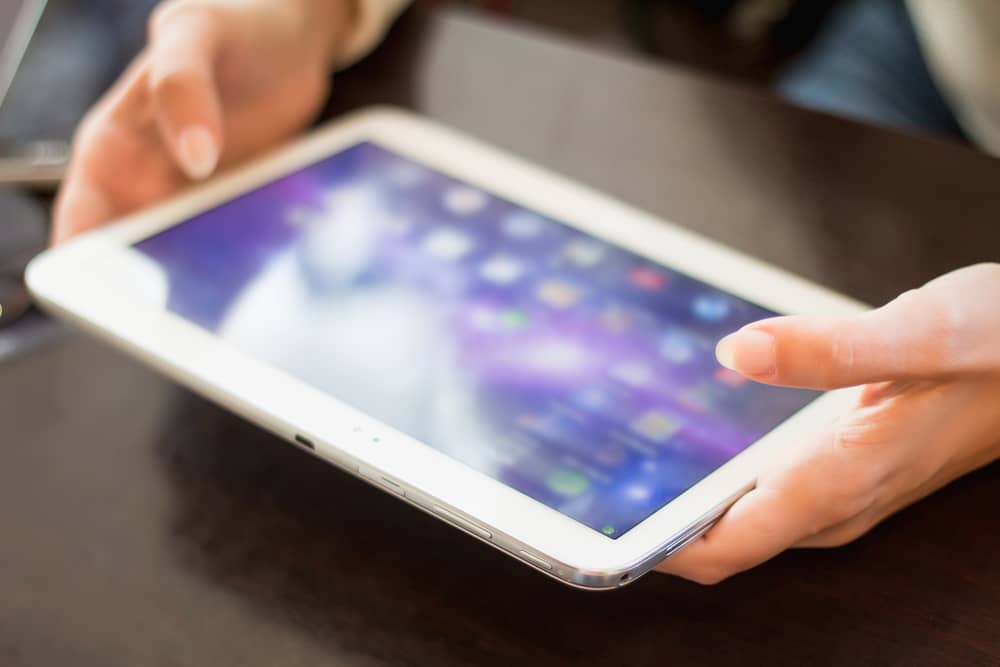 *As an Amazon Associate we may earn from qualifying purchases when you buy through links on our site.
To save money on high cable bills, many turn to Roku technology for connecting their TVs to streaming services.
Roku offers a good value proposition: the devices are relatively inexpensive and allow those with older televisions that lack Smart TV capabilities to quickly and easily connect to their favorite streaming channels.
For some members of the household, however, it may be a bit too easy to connect to less-than-desirable channels.
The National Center on Sexual Exploitation (NCOSE) has twice named Roku to its annual "Dirty Dozen List" due to the easy availability of adult channels, including pornography, readily available through Roku devices.
Compared to many of its competitors, Roku offers a great user experience but has historically been notable for a lack of parental control settings—relying instead on the controls of the content within its third party providers—which made it a less-than-ideal candidate for households with children.
Luckily, Roku Inc. has recently taken steps to resolve the situation, and new Roku parental controls offer select settings to screen TV shows and block or filter them.
What is Roku and How Does It Work?
In its simplest terms, Roku is both a streaming device and a streaming service that offers a TV store for movies and shows over the internet.
Roku also makes its own software and OS. Bringing it all together, it's a company, a hardware maker, and a software developer.
When you buy a Roku device (either a stick or a streaming player), you pay only the cost of the device. There are no additional monthly fees, though the devices connect users to channels that do require a subscription.
Simplicity
Compared to similar products, the Roku channel store makes it simple to access popular streaming channels such as Netflix, YouTube, Amazon Video, Hulu, Sling TV, and hundreds of specialized apps for sports, news, music, and network television.
The Roku series of players, which connect to your home internet service either wirelessly through WiFi or hard-wired to the modem/router, range from the inexpensive to the more specialized Roku Ultra (most expensive), with several models in between.
All these players can be connected to any television with an HDMI port. The devices come with a Roku remote that allows users to navigate through a simple menu to choose the apps and channels they want.
What Types of Roku Are There?
Roku Box
The oldest model of Roku is the Roku Box (otherwise known as a streaming media player), a small device that connects to your television's HDMI port and your home's WiFi signal, or via ethernet cable to your modem, router, or hub.
Streaming Stick
The company also offers a Roku Streaming Stick, which is a flash drive-sized and shaped device designed to plug directly into your television's HDMI port similar to an Amazon Fire Stick.
One major benefit of the Roku Streaming Stick is that it's small and portable, which makes it easy to remove and switch to a different television, or a different house.
Roku TV
Finally, there 's Roku TV, which includes technologies like the Roku OS built into the TV itself, thanks to partnerships between Roku and several television manufacturers. It also comes with an ATSC TV tuner.
Roku TVs have built-in Roku navigation capabilities, so consumers can use the television's remote to not only navigate any streaming channel, but also to control volume and other TV settings. It's essentially Roku's "all-in-one" option. You can also connect a TV antenna to them.
What Parental Controls Are Available on Roku?
In today's streaming era, it's important to understand how to protect children from undesirable or harmful channels.
Kids today are media savvy (let's face it: often more so than their parents!) and it's relatively easy to navigate to adult content in the absence of any type of any parental control.
But parental control on Roku can prevent them (or anyone else in the household) from making in-app purchases of paid channels without permission.
Parental Controls on Roku
While Roku had relatively few such controls in the past, it has recently added a Kids and Family section on the settings menu of the Roku Channel.
This allows you to select enable parental controls on a channel listing to prevent access to unauthorized content.
Specifically, the Kids and Family section aggregates kid-friendly content from the other channels available through Roku.
This content is curated by an in-house editorial team and includes fewer ads (and those that do appear are "kid-appropriate, and are vetted and served internally by Roku," according to the company).
How to Set Up Roku Parental Controls
The parental control options on a Roku account vary depending on which the type of device being used.
Parental Controls on the Roku Channel
Through the Roku Channel, parental controls are based on movie and TV rating guidelines and an age range that can be preset by authorized users.
You can set up parental restrictions via a 4 digit pin with a Roku remote using a web browser on a mobile device or computer.
Age Group Settings
Roku has four age group settings:
Off (no age group specified): requires no Roku pin for any content in the Roku Channel
Little Kids: allows only content with TV ratings of G, TV-Y, or TV-G to be accessed without a Roku pin
Young Kids: permits everything from G to PG/TV-PG without a 4 digit pin
Teens: permits up to PG-13 and TV-14 to be accessed without a 4 digit pin
Instructions
To create a pin, log into your Roku account on the home screen and choose Pin Preference and select Update, then save changes.
You'll be asked to create a four digit pin and about your pin preference (i.e., when to require it). If you already have a pin, you can use this menu to change it.
Parental Controls on a Roku TV
Similar to the Roku Channel, households using a Roku TV can set up a pin preferences that will block access to unauthorized viewing on the TV store or movie store.
Using the parental controls menu, families can opt to show or hide these stores, as well as the Featured Free sections.
Essentially, this option prevents kids from browsing for unapproved content on the platform. Parents can also set up restrictions on content received by an over-the-air TV antenna.
Other options include setting parental controls via television ratings based on:
Age groups, allowing MPAA G and PG ratings, for example, and blocking R and PG-13, or non-rated options
Video content type, disallowing titles labeled for violence, for example, or adult language
Parental Controls on a Roku Device
For households using the Roku players or streaming stick devices to access the Roku Channel, parental controls are displayed via the Home button on the Roku TV remote.
Scroll up or down to choose Parental Controls, and select Enable and then save changes.
From here, you can set the desired television or movie content ratings for channels that can be accessed by kids on the home page and in block unrated programs.
Parents will be asked to set up a 4 digit pin code that will restrict access to over-the-air antenna TV content to only those who know the code.
Note that these restrictions apply only to the Roku Channel itself, and not to other apps or services you might have already installed (though many of those streaming services have parental controls of their own).
The bottom line is that Roku, like most streaming devices, offers many choices for parental controls. But it's important to take the time to understand them, engage them, customize them, and to know if there are any "workarounds" that tech-savvy kids can use to bypass them.
Parental controls are seldom perfect and water-tight and will require vigilance as technology evolves or new subscriptions are added.