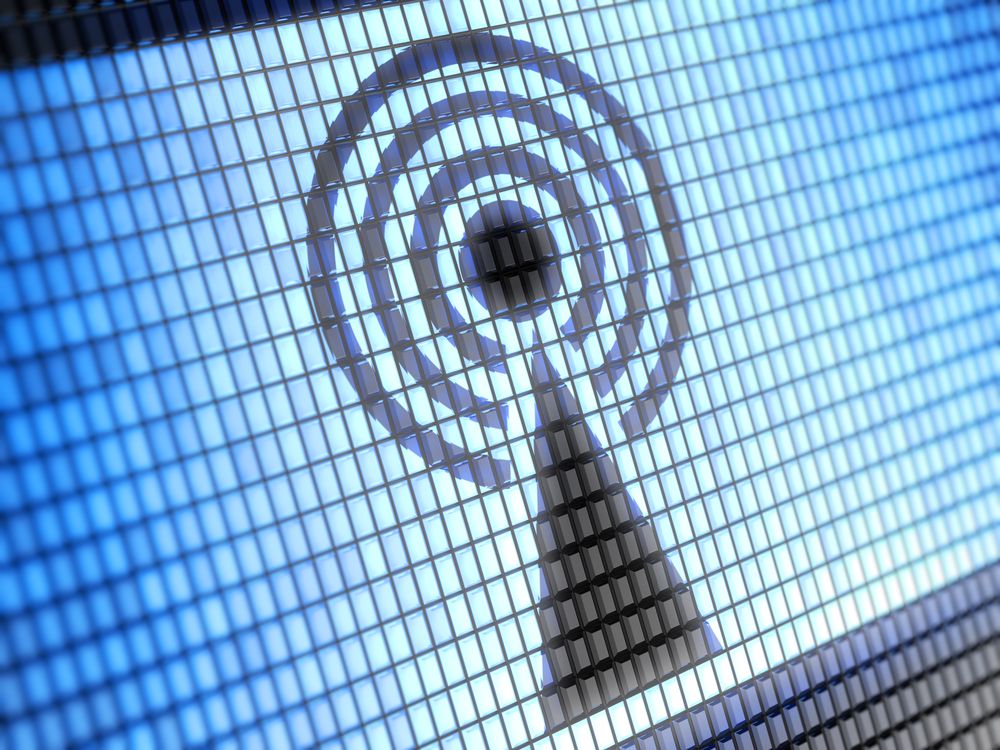 *As an Amazon Associate we may earn from qualifying purchases when you buy through links on our site.
If your cable bills have been causing headaches, you may have decided to get an over-the-air (OTA) antenna.
Now, whether it's indoors or outdoors, you've set it up to take advantage of free broadcast TV. By this point you're ready to feed the antenna signal to one or more of your TVs.
But the thought of running cable and installing splitters to achieve "the last yard" may prove time consuming and require a few more DIY skills than you care to learn.
It's actually possible to plug your TV antenna into an external tuner device, which you subsequently connect to your home WiFi router to stream free TV channels to all kinds of devices on your home network.
I promise this trick will require less drilling and passive splitter devices than you might normally use when connecting the TV antenna directly with to TV.
Digital TV Means Better Picture and Sound
The fact OTA television has been broadcast in the form of digital signals since 2009 means your home WiFi connection can send those signals to networked devices wirelessly.
This eliminates some of the need for cables and cable splitters, though it will require an external tuner or set-top box attached to your wireless router.
That way, you can stream TV signals directly from broadcast towers over your WiFi signal without needing an internet connection. You'll enjoy live TV networks such as Fox, CBS, NBC, and ABC on devices anywhere in your home.
How Do I Connect a TV Antenna to a WiFi Router?
Once you've installed your HDTV antenna – whether it's indoors or outdoors – your next step is to get those signals on your home WiFi network.
For this you'll need an external ATSC tuner device – ATSC stands for Advanced Television Systems Committee and is the standard for digital transmission in the United States and other parts of the world – which is a special type of set-top box (see my recommended boxes below).
As a reminder, your TV probably already has its own ATSC or digital tuner to convert over-the-air signals captured by your antenna into digital picture and sound (that is, if it's not an analog television and uses a converter box).
On both boxes I'll describe below, you'll:
Plug your TV antenna coaxial into the back of the external tuner (just as you would on your TV)
Then plug the tuner into your home WiFi router using a standard Ethernet cable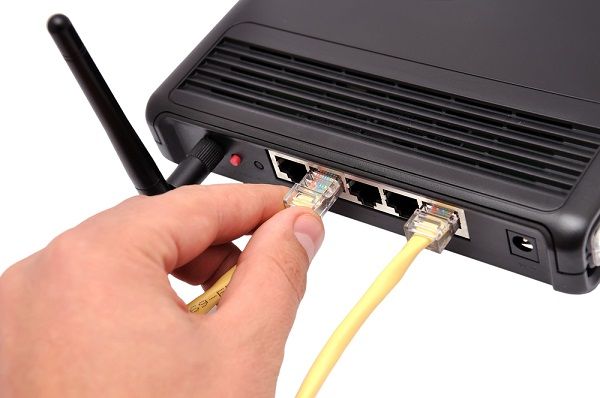 And that's it. Any device on your home network should now display broadcast TV via the mobile app that comes with the tuner.
What Are the Best External Tuners?
Now for the tuners. Two of the best and most affordable TV tuner devices are:
Both work in a similar manner. You attach your HDTV antenna's coaxial cable to the device, and then connect this to your home's WiFi to stream over-the-air TV on your network.
There are, however, some significant differences between these two.
HDHomeRun FLEX 4K
SiliconDust's HDHomeRun line of home network-connected TV tuners all have the basic features needed to stream live TV from your antenna to your TVs and devices through your home.
The FLEX variant comes with four tuners (two of which are compatible with ATSC 3.0, otherwise known as Next Gen TV). Having multiple tuners in a single device will allow you to simultaneously watch and record more than one show. How many tuners you need will depend on the size of your household and your viewing habits.
In this case, having four tuners means you'll be able to watch and record multiple different channels simultaneously.
DVR
All the models in the HDHomeRun series have optional DVR capabilities that cost extra, but offer cloud storage so you can record digital content and watch it later.
Note that for DVR capabilities, HDHomeRun devices must be connected to a computer that remains on at all times, or a network attached storage (NAS) device, or an NVIDIA SHIELD:
The HDHomeRun app is free to download and has an electronic program guide. It also allows you to pause live TV as well as to rewind it (though there are time limits on how far back you can rewind).
If you decide to expand your capabilities with the optional HDHomeRun's cloud DVR service, remember to factor in any bandwidth limitations or caps that your internet service provider may impose.
Tablo Dual LITE OTA DVR
Just as with the HDHomeRun, the Tablo Dual LITE OTA DVR allows you to stream live over-the-air (OTA) HDTV to any device.
Its two tuners (that's why it's called "dual") allow you to play two simultaneous live streams or recordings, and you can stream to up to six devices (televisions, computers, laptops, tablets, and smartphones).
Built-In DVR
The Tablo Dual LITE differs from the HDHomeRun device in that it contains built-in DVR capabilities: you can watch, pause, and record live antenna TV to any device in the home, and manually skip commercials.
Unlike the standard Tablo Dual, the Lite version features no internal storage – which brings the price down somewhat. It improves on its predecessor by providing significantly better 802.11ac WiFi connectivity.
The Tablo Dual LITE supports all basic live TV recording and playback functions without a subscription.
If you're looking for advanced DVR capabilities, you can subscribe and pay a bit of a premium for those features, including automatic commercial skip, fast-forward, and out-of-home streaming.
The Tablo Dual also comes with an easy-to-navigate TV channel guide for live television, and allows users to search and browse by genre, channel, or program type.
It also has a robust scheduling menu for your recording activities that will alert you of any conflicts (e.g., two family members planning to record two different programs at the same time).
As with the HDHomeRun, it also comes with a TV app allowing you to control much of the device's functions from nearly any tablet or smartphone, regardless of OS requirements.
Tablo Dual LITE vs. HDHomeRun FLEX
In a nutshell,
If you consider yourself to be a rather technical person, the HDHomeRun FLEX is your best choice.
If you're looking for simplicity when it comes to DVR functionality, the Tablo Dual LITE is likely to suit your family's needs better.
Do I Have to Use Tablo or HDHomeRun Apps?
Each device comes with its own app that can be installed on any device or OS in your home. These apps are designed to help you navigate and customize your viewing.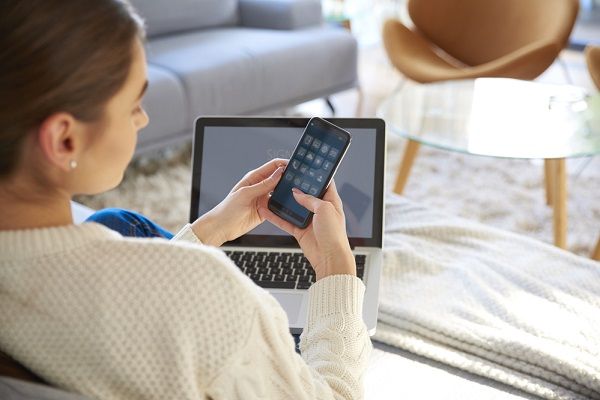 Both tuners can also be used in conjunction with other streaming technologies, if you prefer.
The Tablo app is available for both iOS and Android and is compatible with:
Android TV
Roku
Apple TV
Amazon Fire TV
Xbox
NVIDIA shield TV
The HDHomeRun app is also available for Windows, iOS, and Android and compatible with:
Amazon Fire TV
Xbox One
Android TV
What About Third-Party DVR Solutions?
For some folks, built-in DVR capabilities are unnecessary because these use popular compatible third-party DVR solutions such as Plex, Emby, or Channels DVR in conjunction with client-server media systems such as Kodi.
The complexity of the setup using these solutions means they're not for everyone.
(Chances are, if you have the kind of know-how to set up these more complex customized systems, you're not going to want a plug-and-play option in the first place.)
The Tablo and HDHomeRun are compatible with these third-party DVR platforms, as well as with open source media center software Kodi.
However for casual watchers without bottomless technical know-how, who aren't doing lots of recording, these eliminate the need to jerry-rig separate media server devices and go through multiple installation procedures for different devices from various hard drive manufacturers.
Tips for Connecting Your TV Antenna to Your Home's WiFi
While the setup process for both the Tablo and HDHomeRun devices is intuitive and straightforward, here's some tech advice and tricks to make your process run even more smoothly and increase performance.
When connecting your TV antenna to your Tablo or HDHomeRun devices, you may get better results by turning off antenna amplification
Don't forget that, as with all TV antennas, your reception of TV channels will still be dependent on your zip code and any interference factors
Whatever DVR capabilities you choose – whether the built-in ones with the Tablo device or the optional premium capabilities with the HDHomeRun solution – be sure that any existing bandwidth limitations or caps with your internet provider won't spoil your recording plans
If you set up Tablo or HDHomeRun and discover buffering or delays in the picture on your TV, you might consider running Ethernet cable from the router directly to your TV in order to obtain higher bandwidth than you'd get over WiFi
If the rooms of your home are already wired with coaxial from previous cable TV or satellite TV , you could install a MoCA (multimedia over coax) device to run Ethernet from the WiFi router over those coaxial cables to your televisions