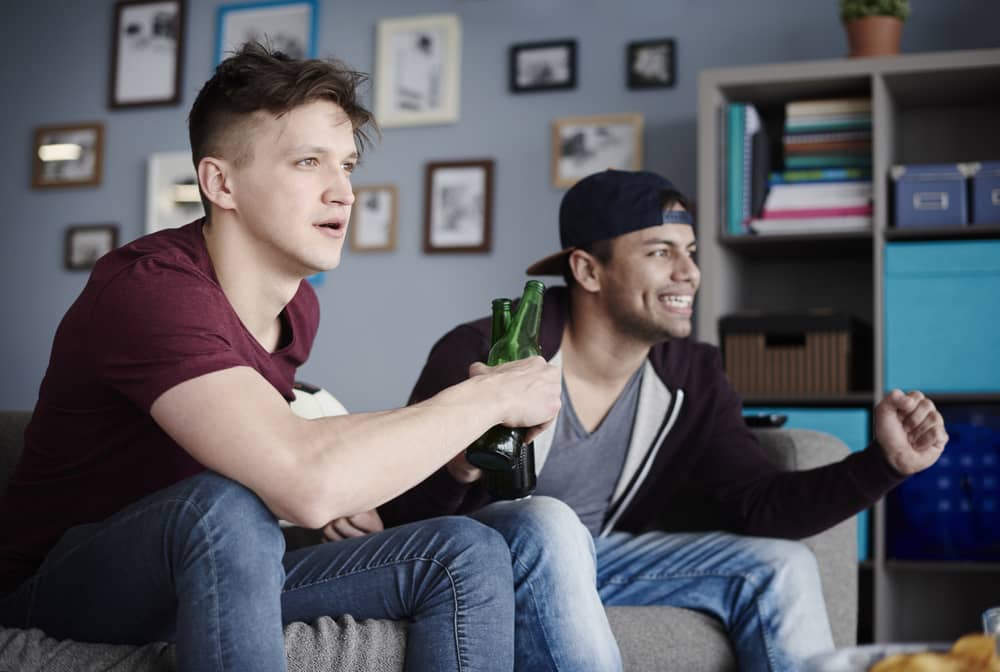 *As an Amazon Associate we may earn from qualifying purchases when you buy through links on our site.
With new shows and movies coming out every day on dozens of different platforms, it's safe to say we're living in a golden era of entertainment.
However, the amounts you have to pay to watch content in the "old school" way have never been higher.
Basic cable packages hover around the $40 mark, and if you want access to the best channels, you'll find yourself spending over $150 every month.
Absurd!
While installing an over-the-air TV antenna on your roof is an excellent way to cut the cord, it can be nonetheless a hassle to install. And routing the coaxial cable to your TV is a whole another story.
So, in this post, I'll show you how to get free TV channels without an antenna.
To make things more comprehensive, I'll also include some paid ways—so you'll know what your best options will be in the long run.
Free Live TV Apps
One way to cut the cord and watch live TV for free is by installing free TV apps on your smart devices.
Kodi
Installing Kodi on your phone, computer, or smart TV can save you a ton of money while still letting you watch live TV.
With the right Kodi add-ons, you can watch all your favorite TV shows and channels free of cost.
There are thousands of community-made plugins available for Kodi, most of which are free to use.
Besides giving you free access to local TV channels (and sometimes even international channels), it'll also provide you with access to internet streaming channels like Vine and SyFy.
Plex
Like Kodi, Plex also works on most smart devices and gives you direct and free access to a whole catalog of TV channels. 
Almost four dozen channels are free to watch right now on the app, and you could also go to the Plex.tv website to watch live TV from your browser.
If you want advanced features like time-shift controls, recording features, and ad-free access to channels, you can opt to get a Plex Pass for just $4.99 a month.
Live Channels
Live Channels is native to Android, which means you won't be able to download it on Apple devices and PCs. 
But besides an Android smartphone, you can also install it on an Android TV or Android box and use it as a free substitute for your cable subscription.
It has a simple interface that you won't have trouble navigating. You'll be able to flip through channels and view program guides effortlessly.
Live Channels also gives you the ability to DVR specific programs, which is a nice plus.
Free Video Apps and Websites
There's an abundance of video apps and websites that don't ask you to pay a penny to use. 
Twitch
Twitch is geared more towards video game-related content. You can pick from millions of streamers and watch them play various games from different genres live.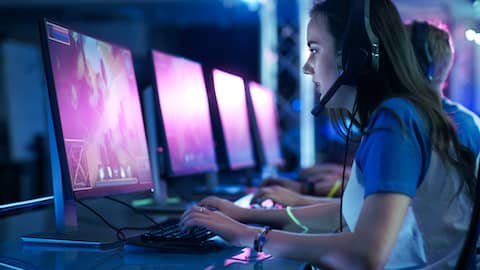 You can also interact with the streamers.
But there are quite a few streamers that also stream things like art demos and cooking tutorials—so there's a lot of content for you to explore.
YouTube
It's one of the most-visited sites on the internet—and for good reason.
Everything from news to the latest updates from your favorite TV shows can be found on the platform. Finding content you love is ridiculously easy and can be done in a matter of seconds.
Many shows that air only on cable will have snippets uploaded (or sometimes even full shows) on their channels. You can sort through them by navigating through several sections like Gaming, Entertainment, Music, News, and more.
Sharing videos and streams, as well as subscribing to channels is a breeze.
If you have children and want to make sure their content is safe, you can install a sister app called "YouTube Kids."
You can find their favorite shows on the app for free, as well as many engaging educational videos. 
The parental controls ensure that you're always in control and that you can tailor the entertainment that your kids will experience. 
Haystack TV
Haystack TV is frequently updated with the latest news clips from both local and international sources. 
All the clips are in HD, and it's a great free way to keep yourself in the loop of local and world events.
The app is available for both Android and iOS, and they also have a website that you can access for free.
Besides the news, you'll also find clips of late-night shows on the platform for free.
Sling TV
Sling TV is free for new users, but only for three days. However, you get access to 50+ channels such as CNN, TLC, Fox News, TNT, Discovery, and even the Cartoon Network.
There are no hidden fees, and you're free to record up to 10 hours of content and watch as many movies and shows as you please.
The paid plans aren't too expensive, either. For roughly the same cost as a basic cable connection ($30), getting any of the two plans will give you access to dozens of live channels.
Over the last few years, Sling TV has become the go-to service for cord-cutters looking to replace their cable connection with something cheaper.
It's not entirely free, but it's definitely worth trying out.
Pluto TV
Pluto TV is available on both iOS and Android and is one of the best free ways to watch live TV and movies.
You don't even have to sign up to watch—just download the application or go to the website, and you're set.
In addition to getting access to 250+ free TV channels, Pluto TV also gives users free access to 1000+ movies and TV shows on demand.
Some of your favorite moves and shows are likely on the platform, and you can stream them for free in HD now.
If you don't have a powerful internet connection, or the options just don't meet your needs, and you want the convenience of cable but not the cost, installing an antenna is the best way to go.
Best Value For Money Antenna
The DrillTop Amplified HDTV Antenna doesn't require you to position it on the roof. In fact, you don't have to deal with installation at all.
To make the antenna work, all you have to do is connect it to your TV and scan for channels.
The antenna may look small, but it has a long range, which means you don't have to worry about signal quality.
It supports 4K TVs, gives you access to a dozen or more free channels, but most importantly, it costs just as much as a basic cable connection would.
If you're looking for a TV antenna offering value for money, and looks good while saving you from the hassle associated with antenna installation, make sure to check out the DrillTop antenna
Media Streaming Boxes
There's one more way you can turn into a cord-cutter—getting a media streaming box. 
I'm partial to the streaming media box by Roku. It's very simple to set up with your TV and get started with watching movies and shows, as well as local television.
If you already have an internet connection, getting one of these is the best way to access both free and paid content.
Amazon Fire TV
The affordable Fire TV Stick from Amazon often goes on sale, which would be the best time to get it.
It comes with a remote (and some versions are bundled with the Amazon Echo Dot), which makes interacting with your TV feel a lot more fun.
Conclusion
That's it—time to say goodbye to your cable provider. No more hefty cable bills.
Getting access to live TV, shows, and movies for free is much easier than you would think.
And with this handy guide, you'll be able to decide how you want to approach cord cutting in a way that best suits you, either with or without a TV antenna.