*As an Amazon Associate we may earn from qualifying purchases when you buy through links on our site.
In the past I've recommended TVFool.com as a go-to source for finding nearby TV stations to point your antenna at.
Today I want to tell you about a similar site that's possibly better. It's RabbitEars.info, and after reading this article you might want to add it to your list of fav TV websites.
Now, RabbitEars won't tell you what's showing at 8 o'clock, nor will it recommend the best brand of antenna to buy. Like TVFool, it will tell you where to aim your antenna for the best over-the-air (OTA) signal reception and provide information on local TV signals and stations.
However, data from RabbitEars will possibly be more accurate than TVFool's for your location.
This is because of the FCC channel repack and the resulting migration of nearly half of all real channels in the United States to new ones (well, at least for full-power and class A stations).
The owner of RabbitEars has stayed on top of the changes and kept the database for all viewing markets updated.
Below I'll explain how you can best use the site for finding out which local TV channels you'll get, as well as where to aim your antenna.
You'll also learn how it differs from TVFool and why it's an important reference for your over-the-air (OTA) cord cutting endeavors.
What is RabbitEars.info?
RabbitEars is a website that provides technical information on over-the-air TV reception.
What kinds of information? Data on stations, transmitters, subchannels, and many other aspects of OTA digital TV.
Importantly, this includes any changes in such data, such as a station transitioning to a new real channel, or a transmitter undergoing maintenance.
The site covers in fact a vast amount of information, much of which you won't need if all you're trying to do is point your antenna somewhere.
But the good news is that a lot of useful information is integrated into the signal analysis for your location.
RabbitEars vs. TVFool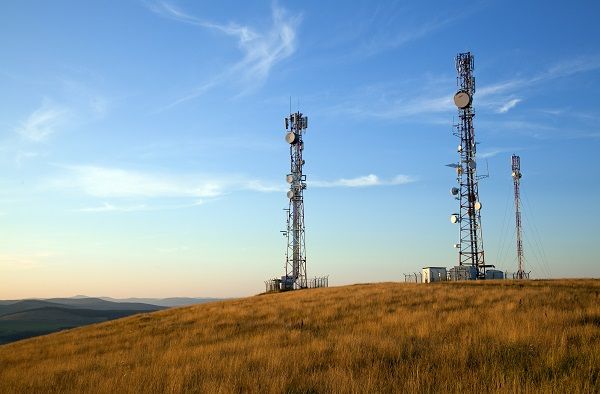 Like TVFool, RabbitEars is staffed by volunteers who do their best to ensure the OTA data is accurate.
However RabbitEars has kept up with the FCC repack of the 600Mhz spectrum that took place from 2018 to 2020.
Another difference is that the user interface of both sites look very different, and they present information differently.
This shouldn't bother us too much though, as we're only using a specific set of the data to aim our antennas.
That said, newcomers who just want a signal report for their antenna still have to dig through both sites to find it – hence this article.
You can rest assured, though, that despite any inaccuracies with TVFool, it's still for the most part antenna-worthy and you can continue using it.
I'd recommend however that you use it in conjunction with another tool like RabbitEars.info or the FCC website.
What You'll Get From RabbitEars.info
The site will:
Predict the channels and stations you'll likely pick up
Suggest the type of antenna you'll need to get those channels
Tell you where those stations are and in which direction you'll need to aim your antenna to get them
And you'll need just a single feature of RabbitEars to get these: the Result List of TV stations in your area – which is the equivalent of your signal report on TVFool.
Getting Your Station Result List
When you generate your list of local stations, you'll have everything you need to set up your TV antenna: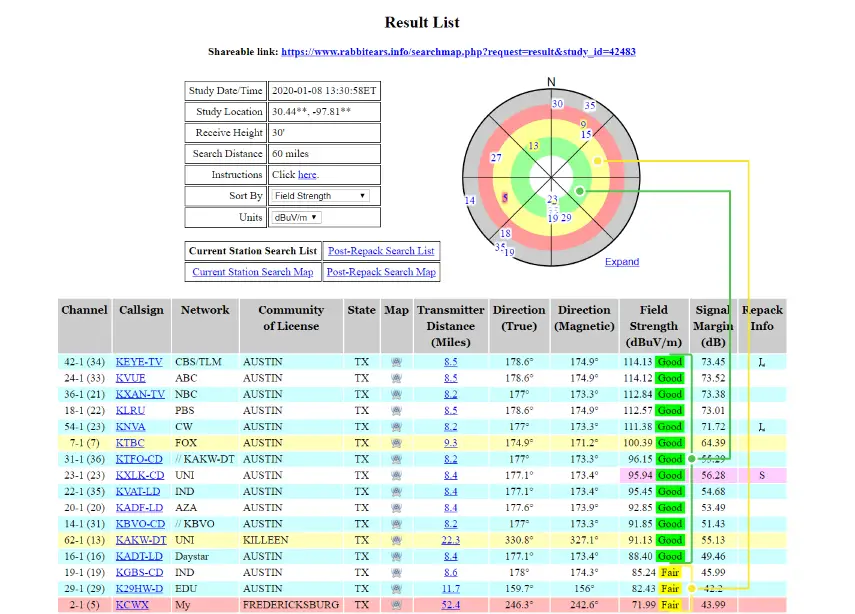 Such information is especially vital for instance if a local channel happens to transition from UHF down to VHF, which may cause that channel to disappear with your current antenna (if your antenna is UHF only).
This might lead you to decide to install a new, VHF-capable antenna.
Not to worry though; such changes aren't the norm in a given area but it's still good to know if it happens.
The Result List has other helpful features like station compass direction and signal strength, which I'll get into more detail below.
1. Open the Front Page
RabbitEars.info was built on OTA TV data from the FCC and naturally contains myriad links to different tools for displaying the information in various ways.
What interests us is the link Signal Search Map, or the 2nd link on the front page.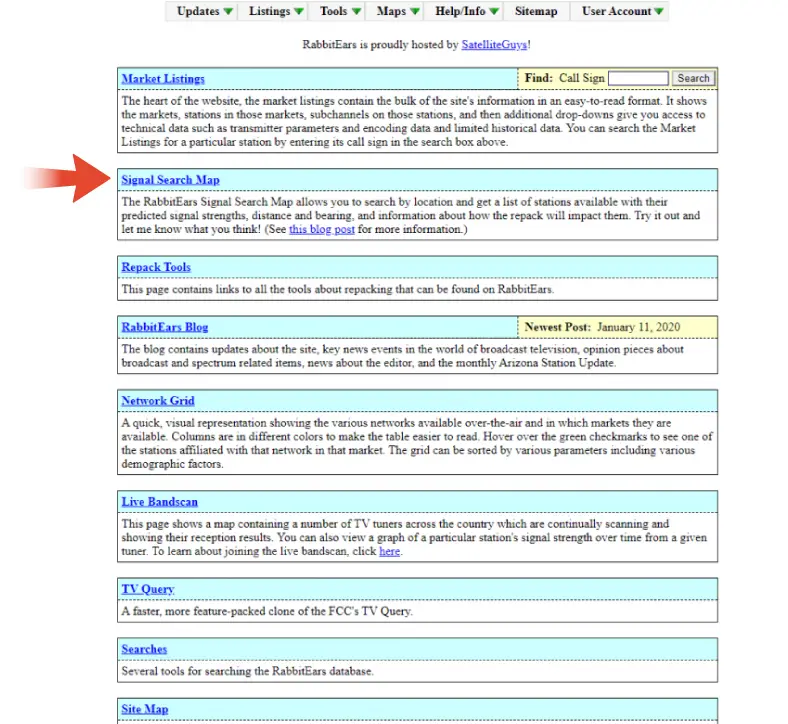 2. Enter Your Address or Zip Code
The best way to use this page is to enter your address or zip code in the search box on the United States map.
What you'll want to do is click the button, Move Pushpin to Center of Map View.
This Pushpin feature is especially useful for rural properties, where an address may be matched by default to the center of a large property rather than the house where the antenna is located.
You can then just move the Pushpin to wherever it needs to go.
TIP: If you live somewhat off the beaten track, you can use the website LatLong.net to get your decimal latitude and longitude coordinates for a given address. Copy these coordinates from the site and paste them into the Lat/Lon (Decimal) field in RabbitEars.info. Make sure to also set Shift Shown Location for Privacy to No, and Minimum Search Distance to the maximum of 110 miles for best results.
Your GPS coordinates are shown in the box. You can also specify:
Privacy: whether you want your location coordinates displayed in case you share your Result List URL with others.
Search Distance: set the minimum distance you want to search for surrounding TV stations.
Antenna Height: this is set by default to 30 feet.
Regardless of the actual height of your antenna, you'll want to enter a height of at least 13 feet, as the prediction model doesn't handle lower heights very well. So if your antenna is on the ground floor then you should enter 13 feet here as a substitute for the actual value.
Finally, click Go to show your Result List!
What Are Your Available TV Channels?
The Result List shows your TV station coverage with different sections:
A listing of nearby TV stations with their call signs, channel numbers, compass headings, etc.
A radar plot showing the stations around you with their real channel numbers (you can click to expand it to full-screen mode).
Links for toggling this data listing to show both pre- and post-repack channels. You can also display a map view to show the stations on your local map.
What I especially like about RabbitEars is the ability to toggle between pre- and post-repack channels and in my opinion this makes the site particularly useful.
Your List of Local Channels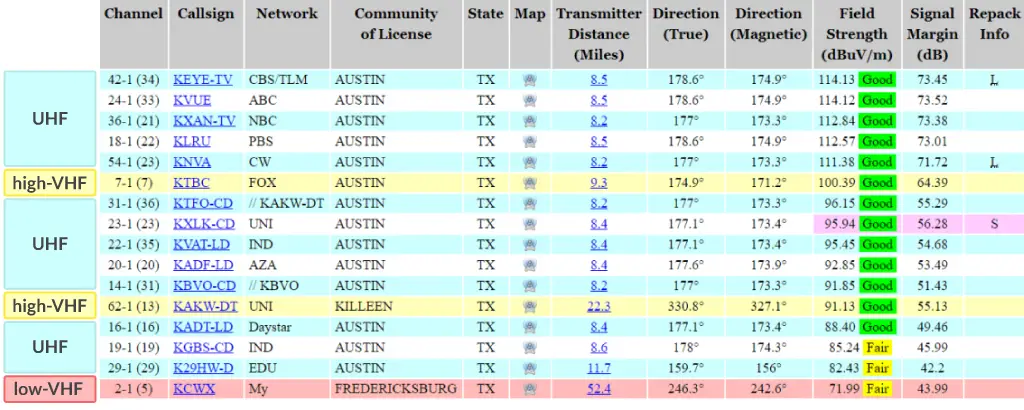 Below are descriptions of some of the fields in the Result List and what they mean for your TV reception.
Row Color
Blue and white rows are UHF stations. Yellow rows are high-VHF, and red rows are low-VHF.
If the last three columns of a row are pink, then that station is believed to be off the air regardless of repack status.
Channel
In the first column, two channel numbers are actually shown.
The first is the display or virtual channel shown on your TV, and the second number (in parentheses) is the real or broadcast channel on which the station broadcasts signals.
Direction
Both the true and compass (magnetic) directions are shown in the table. If you're using a compass or compass smartphone app to orient your antenna, make sure to use the magnetic direction.
Field Strength (Signal Power)
In their help pages, the site gives explanations of these figures, whose units of measurement you can change.
Good – an indoor antenna is probably appropriate.
Fair – you can try with an indoor antenna, but an attic or outdoor antenna is probably better.
Poor – an outdoor antenna is most definitely required.
Bad – indicates the least likelihood of picking up signals with an antenna.
NOTE: RabbitEars uses scientific models to predict the likelihood of TV reception at your location, so keep in mind your actual situation may diverge from what the models say!
Repack Info
If you see no value in this row, it means the station channel has not been repacked.
If you see a number in this row, it means the station will transition during the numbered phase of the repack project. For example, if you see a 9, it means the station moves in phase 9.
L – it's been repacked and on its final license facility.
R – the station has moved to its new channel but has reduced coverage.
S – the station's off the air.
Those are the most important fields to pay attention to. For more detailed instructions check out the site's help pages.
Maps and Radar Plot
Under the column marked Map, you'll find a little tower icon that you can click to open up a map of your area with the location of the station in question.
At the upper right corner of the page you'll also see a radar plot-like map that gives a simple graphical representation of the locations of all TV stations around your location.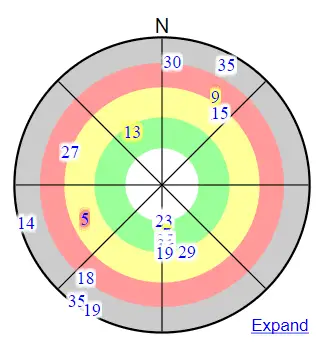 Note that the colored concentric rings on the radar plot correspond to the colors or values in the Field Strength column in the table above. Also, the numbers representing each station correspond to real channels.
User Help for RabbitEars
So you've used the site but have some questions. Unlike TVFool, RabbitEars itself doesn't have user forums.
This is because it's hosted by another site called SatelliteGuys and so you'll need to register for the forum on the parent site.
For your main questions specific to RabbitEars, you can post in the dedicated subforum on SatelliteGuys.
But you're also free to post questions on any of the other forums of related sites: DTV USA Forum, AVS Forum, and Digital Home Forum (primarily for Canadians).
Conclusion
I hope you found this article on an alternative to TVFool to be useful. Going forward, I believe RabbitsEars is an especially valuable resource after the FCC channel repack.
If you have a question or comment don't hesitate to leave a comment below.